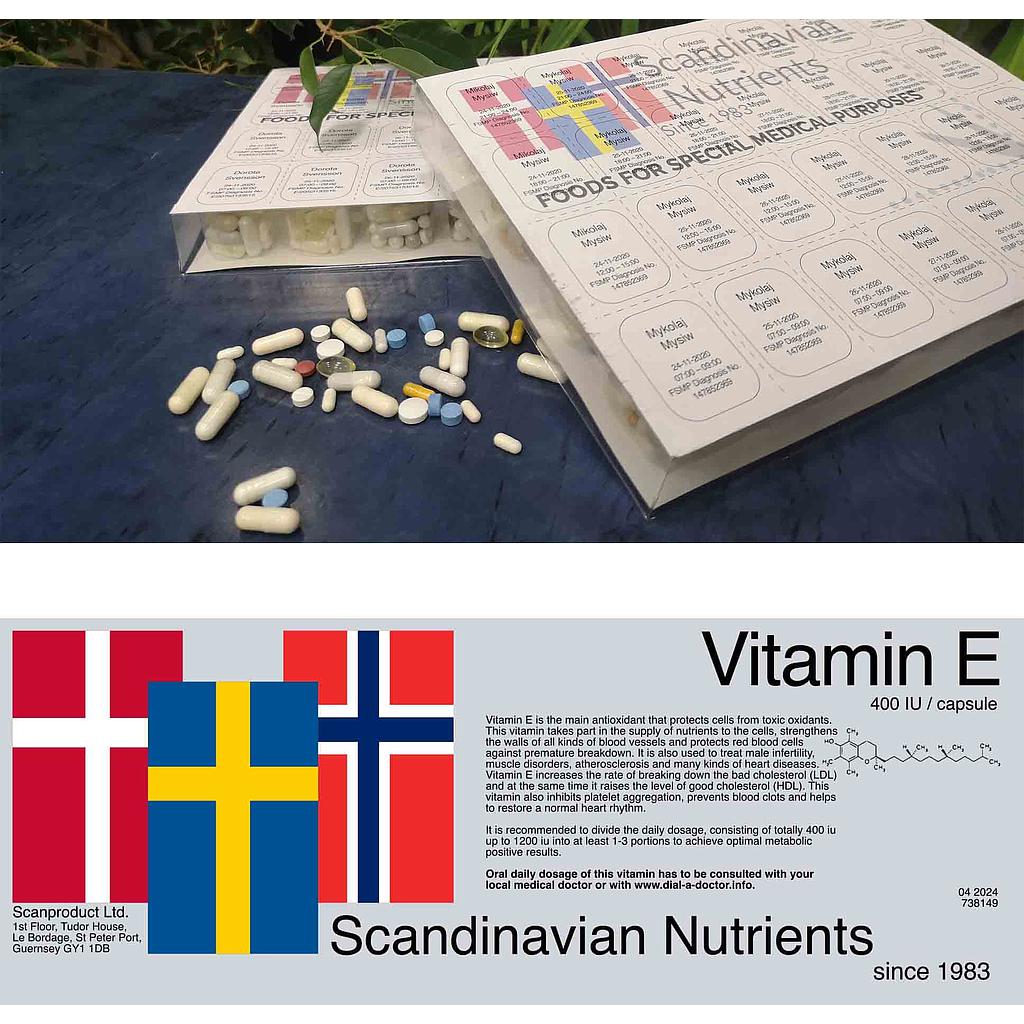 Vitamin E 400IU/28 days
---
Vitamin E is the main antioxidant that protects cells from toxic oxidants. This vitamin takes part in the supply of nutrients to the cells, strengthens the walls of all kinds of blood vessels and protects red blood cells against premature breakdown. It is also used to treat male infertility, muscle disorders, atherosclerosis and many kinds of heart diseases. Vitamin E increases the rate of breaking down the bad cholesterol (LDL) and at the same time it raises the level of good cholesterol (HDL). This vitamin also inhibits platelet aggregation, prevents blood clots and helps to restore a normal heart rhythm.

It is recommended to divide the daily dosage, consisting of totally 400 iu up to 1200 iu into at least 1-3 portions to achieve optimal metabolic positive results.

Oral daily dosage of this vitamin has to be provided under medical supervision by your local medical doctor.
---
30-day money-back guarantee