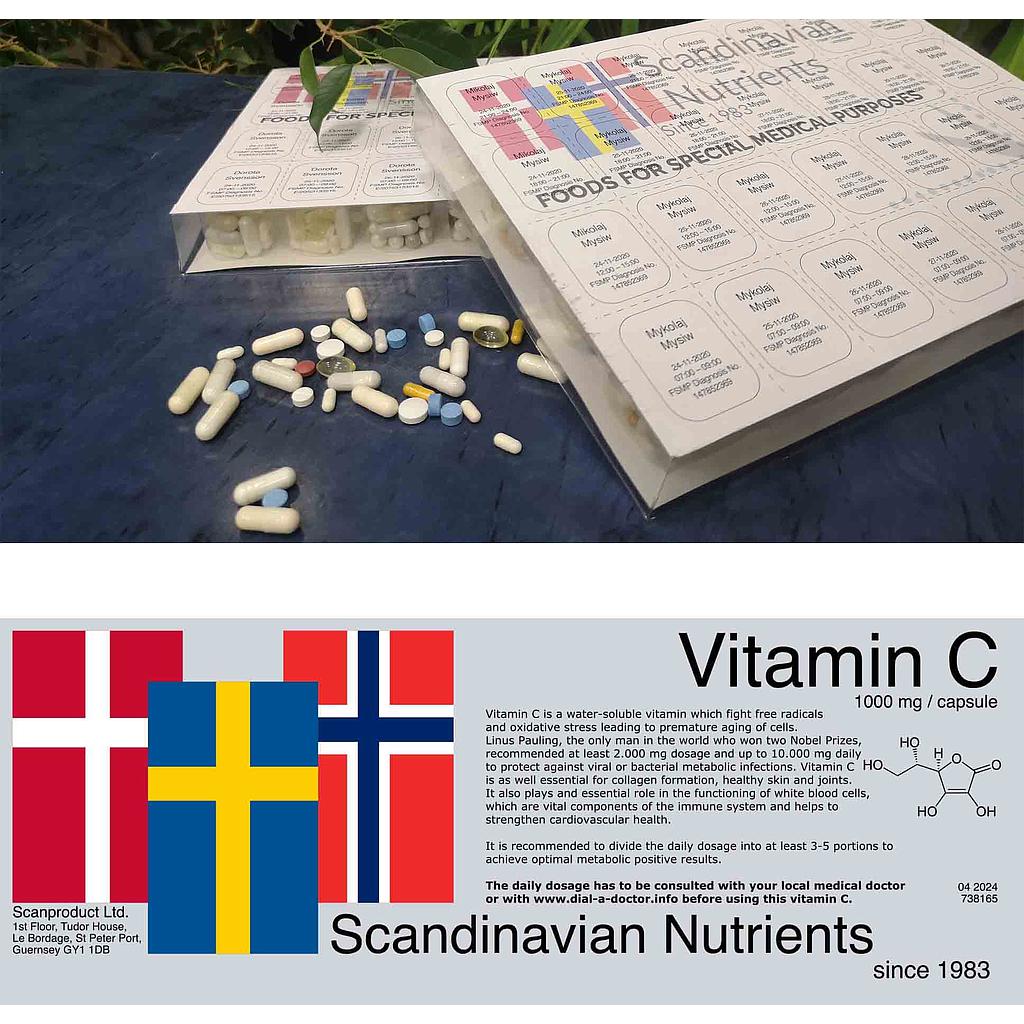 Vitamin C 1000mg/28 days
---
Vitamin C is a water-soluble vitamin which fight free radicals and oxidative stress leading to premature aging of cells.

Linus Pauling, the only man in the world who won two Nobel Prizes, recommended at least 2.000mg dosage and up to 10.000 mg daily to protect against viral or bacterial metabolic infections. Vitamin C is as well essential for collagen formation, healthy skin and joints. It also plays and essential role in the functioning of white blood cells, which are vital components of the immune system and helps to strengthen cardiovascular health. It is recommended to divide the daily dosage into at least 3-5 portions to achieve optimal metabolic positive results.

The daily dosage has to be provided under medical supervision by your local medical doctor before using this vitamin C.
---
30-day money-back guarantee