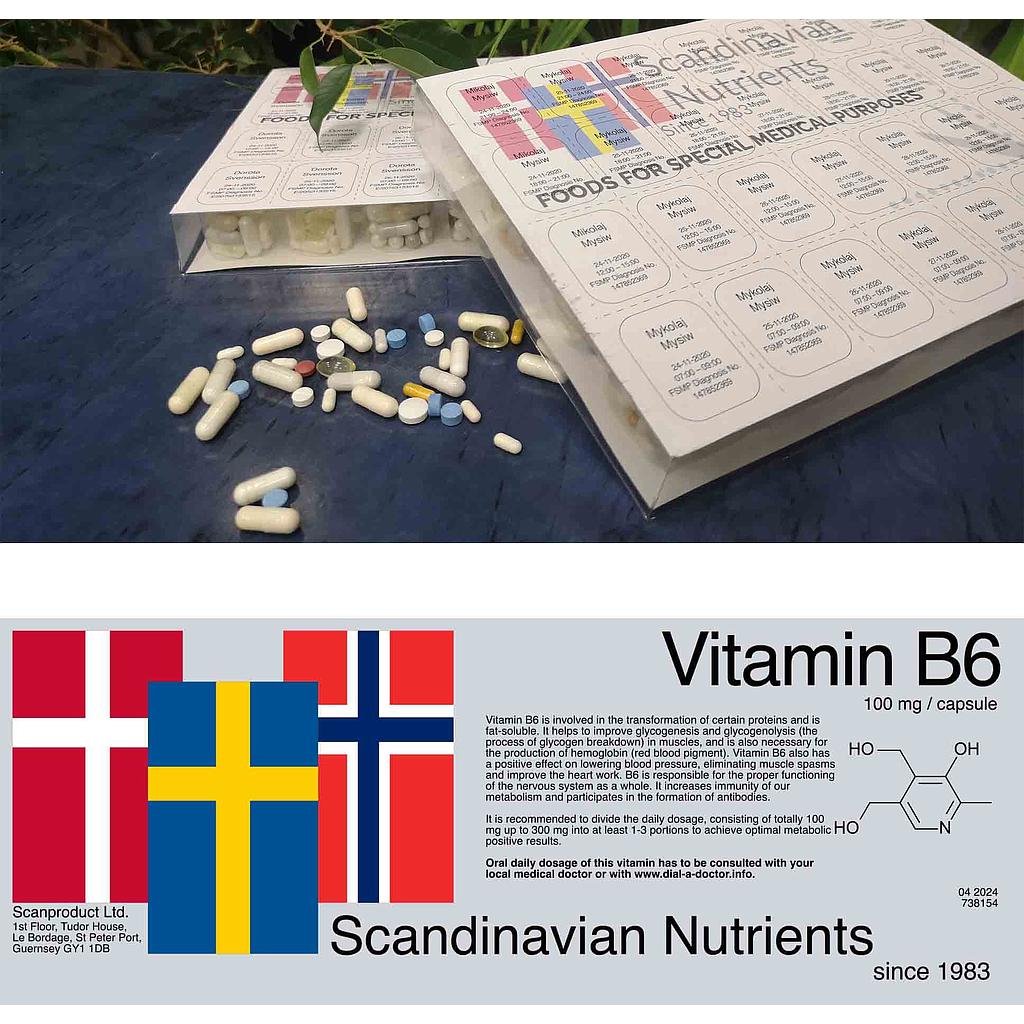 Vitamin B6 100mg/28 days
---
Vitamin B6 is involved in the transformation of certain proteins and is fat-soluble. It helps to improve glycogenesis and glycogenolysis (the process of glycogen breakdown) in muscles, and is also necessary for the production of hemagglobulin (red blood pigment). Vitamin B6 also has a positive effect on lowering blood pressure, eliminating muscle spasms and improve the heart work. B6 is responsible for the proper functioning of the nervous system as a whole. It increases immunity of our metabolism and participates in the formation of antibodies.

It is recommended to divide the daily dosage, consisting of totally 100 mg up to 300 mg into at least 1-3 portions to achieve optimal metabolic positive results.

Oral daily dosage of this vitamin has to be provided under medical supervision by your local medical doctor.
---
30-day money-back guarantee