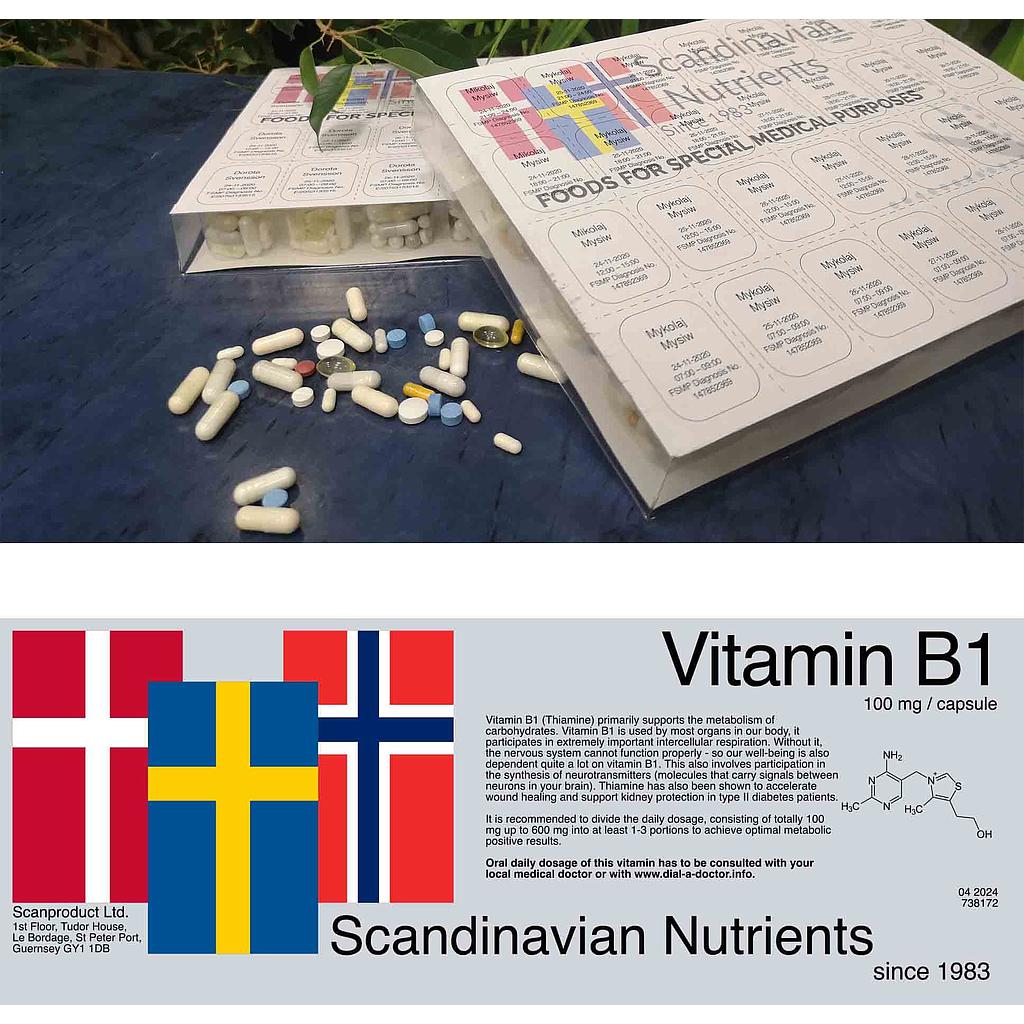 Vitamin B1 100mg/28 days
---
Vitamin B1 (Thiamine) primarily supports the metabolism of carbohydrates. Vitamin B1 is used by most organs in our body, it participates in extremely important intercellular respiration. Without it, the nervous system cannot function properly - so our well-being is also dependent quite a lot on vitamin B1. This also involves participation in the synthesis of neurotransmitters (molecules that carry signals between neurons in your brain). Thiamine has also been shown to accelerate wound healing and support kidney protection in type II diabetes patients.

It is recommended to divide the daily dosage, consisting of totally 100 mg up to 600 mg into at least 1-3 portions to achieve optimal metabolic positive results.

Oral daily dosage of this vitamin has to be provided under medical supervision by your local medical doctor.
---
30-day money-back guarantee