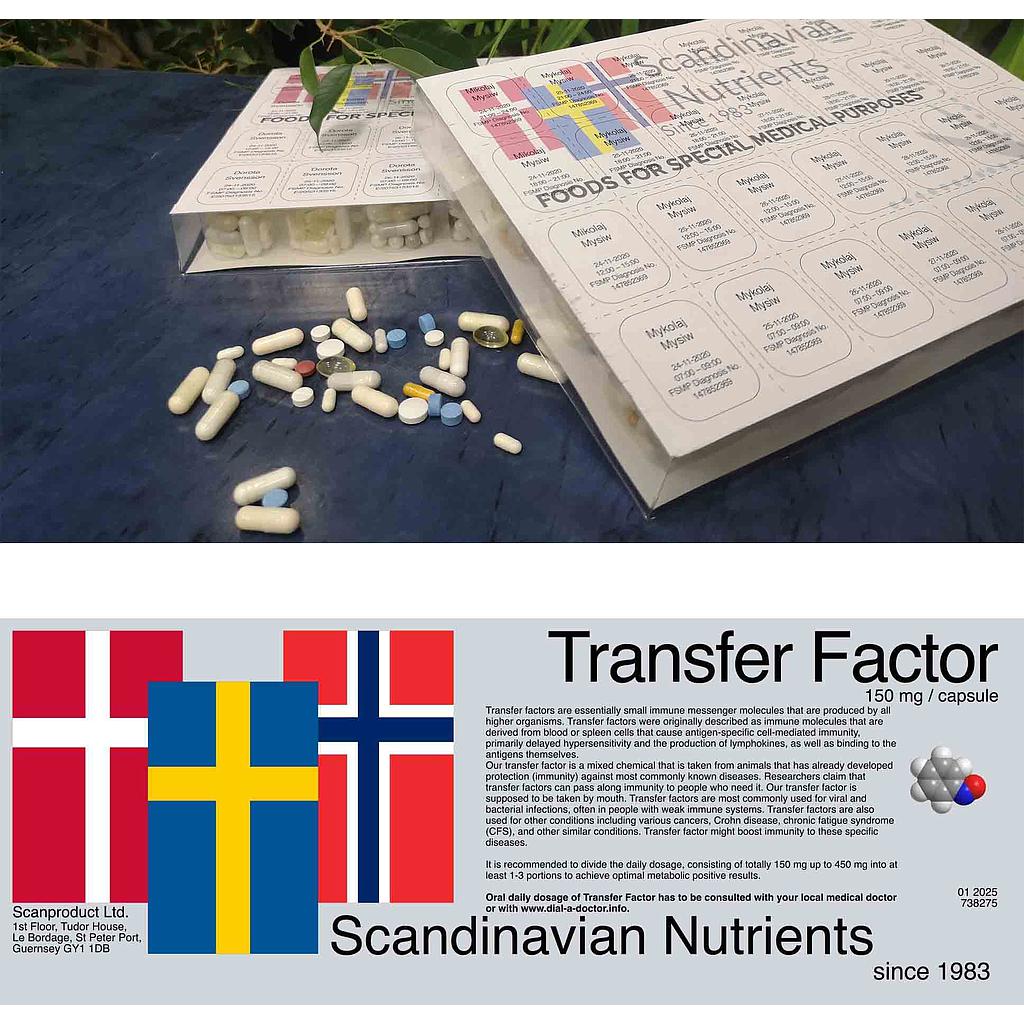 Transfer Factor 150mg/28days
---
Transfer factors are essentially small immune messenger molecules that are produced by all higher organisms. Transfer factors were originally described as immune molecules that are
derived from blood or spleen cells that cause antigen-specific cell-mediated immunity, primarily delayed hypersensitivity and the production of lymphokines, as well as binding to the
antigens themselves. Our transfer factor is a mixed chemical that is taken from animals that has already developed protection (immunity) against most commonly known diseases. Researchers claim that transfer factors can pass along immunity to people who need it. Our transfer factor is supposed to be taken by mouth. Transfer factors are most commonly used for viral and bacterial infections, often in people with weak immune systems. Transfer factors are also used for other conditions including various cancers, Crohn disease, chronic fatigue syndrome (CFS), and other similar conditions. Transfer factor might boost immunity to these specific diseases.

It is recommended to divide the daily dosage, consisting of totally 150 mg up to 450 mg into at least 1-3 portions to achieve optimal metabolic positive results.

Oral daily dosage of Transfer Factor has to be provided under medical supervision by your local medical doctor.
---
30-day money-back guarantee