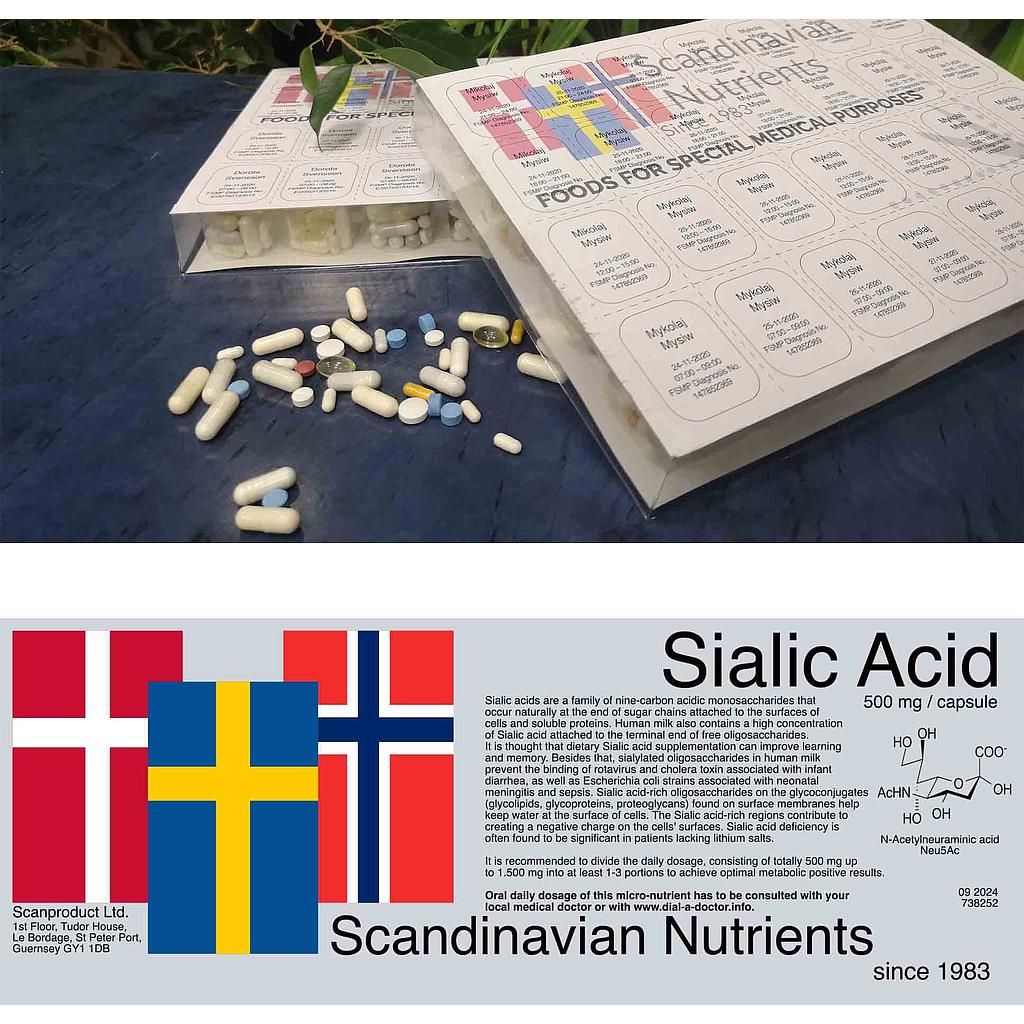 Sialic Acid 500mg/28 days
---
Sialic acids are a family of nine-carbon acidic monosaccharides that occur naturally at the end of sugar chains attached to the surfaces of cells and soluble proteins. Human milk also contains a high concentration of Sialic acid attached to the terminal end of free oligosaccharides. It is thought that dietary Sialic acid supplementation can improve learning and memory. Besides that, sialylated oligosaccharides in human milk prevent the binding of rotavirus and cholera toxin associated with infant diarrhea, as well as Escherichia coli strains associated with neonatal meningitis and sepsis. Sialic acid-rich oligosaccharides on the glycoconjugates (glycolipids, glycoproteins, proteoglycans) found on surface membranes help keep water at the surface of cells. The Sialic acid-rich regions contribute to creating a negative charge on the cells' surfaces. Sialic acid deficiency is often found to be significant in patients lacking lithium salts.

It is recommended to divide the daily dosage, consisting of totally 500 mg up to 1.500 mg into at least 1-3 portions to achieve optimal metabolic positive results.

Oral daily dosage of this micro-nutrient has to be provided under medical supervision by your local medical doctor.
---
30-day money-back guarantee