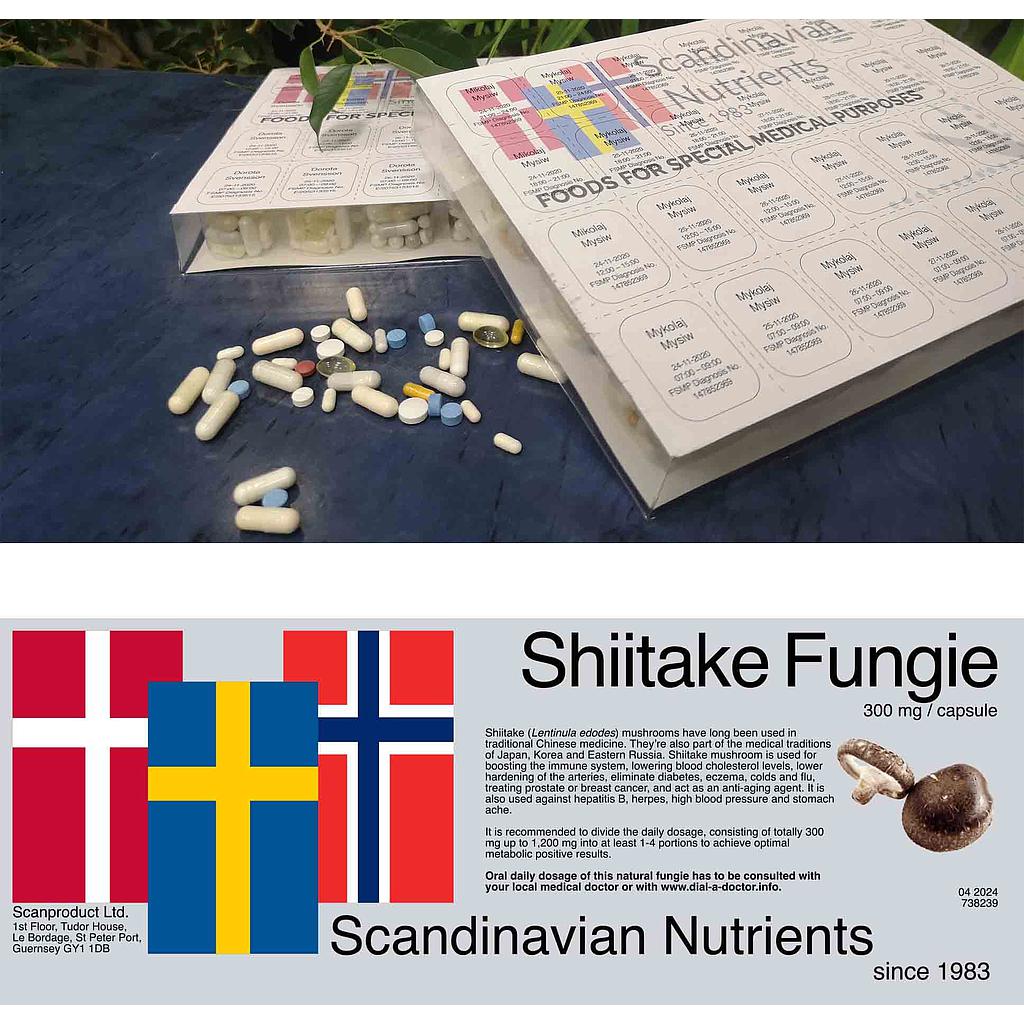 Shiitake Fungie 300mg/28 days
---
Shiitake (Lentinula edodes) mushrooms have long been used in traditional Chinese medicine. They're also part of the medical traditions of Japan, Korea and Eastern Russia. Shiitake mushroom is used for boosting the immune system, lowering blood cholesterol levels, lower hardening of the arteries, eliminate diabetes, eczema, colds and flu, treating prostate or breast cancer, and act as an anti-aging agent. It is also used against hepatitis B, herpes, high blood pressure and stomach ache.

It is recommended to divide the daily dosage, consisting of totally 300 mg up to 1,200 mg into at least 1-4 portions to achieve optimal metabolic positive results.

Oral daily dosage of this natural fungie has to be provided under medical supervision by your local medical doctor.
---
30-day money-back guarantee