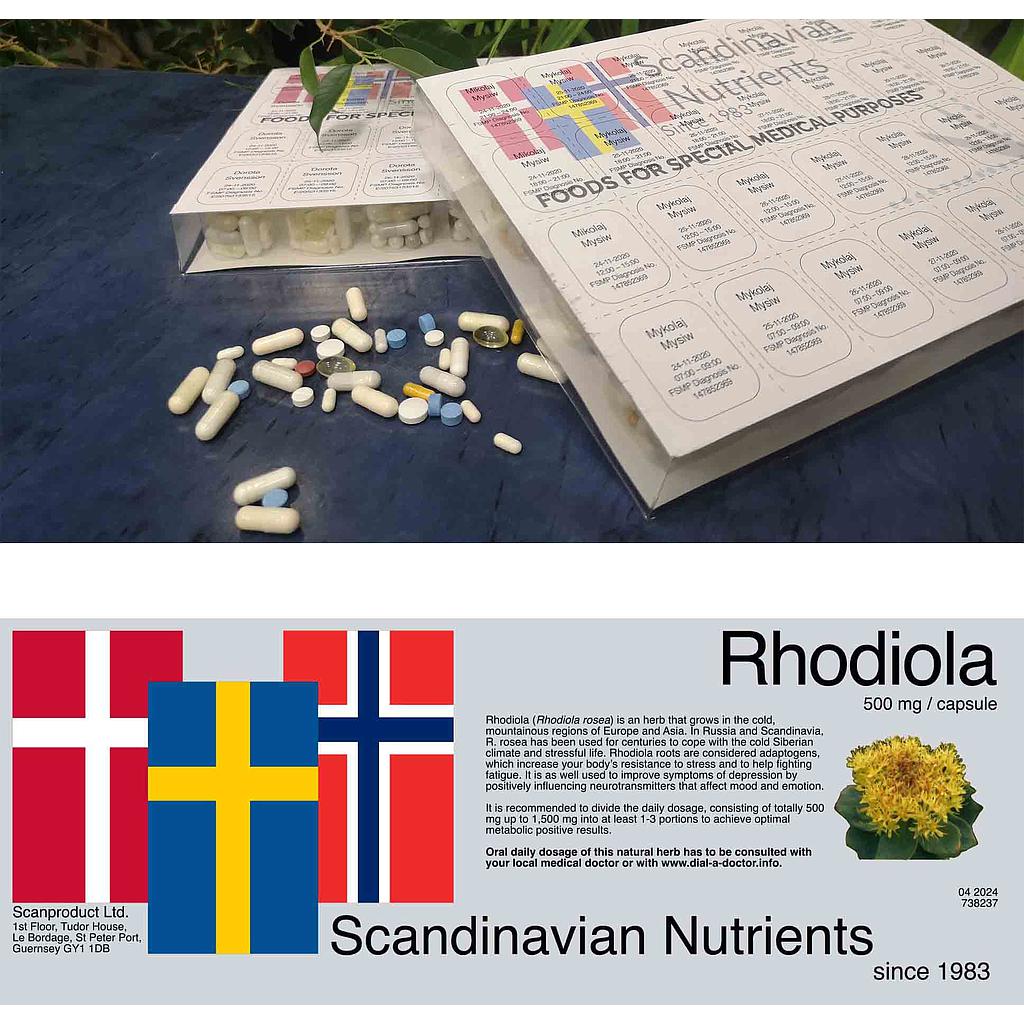 Rhodiola 500mg/28 days
---
Rhodiola (Rhodiola rosea) is an herb that grows in the cold, mountainous regions of Europe and Asia. In Russia and Scandinavia, R. rosea has been used for centuries to cope with the cold Siberian climate and stressful life. Rhodiola roots are considered adaptogens, which increase your body's resistance to stress and to help fighting fatigue. It is as well used to improve symptoms of depression by positively influencing neurotransmitters that affect mood and emotion.

It is recommended to divide the daily dosage, consisting of totally 500 mg up to 1,500 mg into at least 1-3 portions to achieve optimal metabolic positive results.

Oral daily dosage of this natural herb has to be provided under medical supervision by your local medical doctor.
---
30-day money-back guarantee