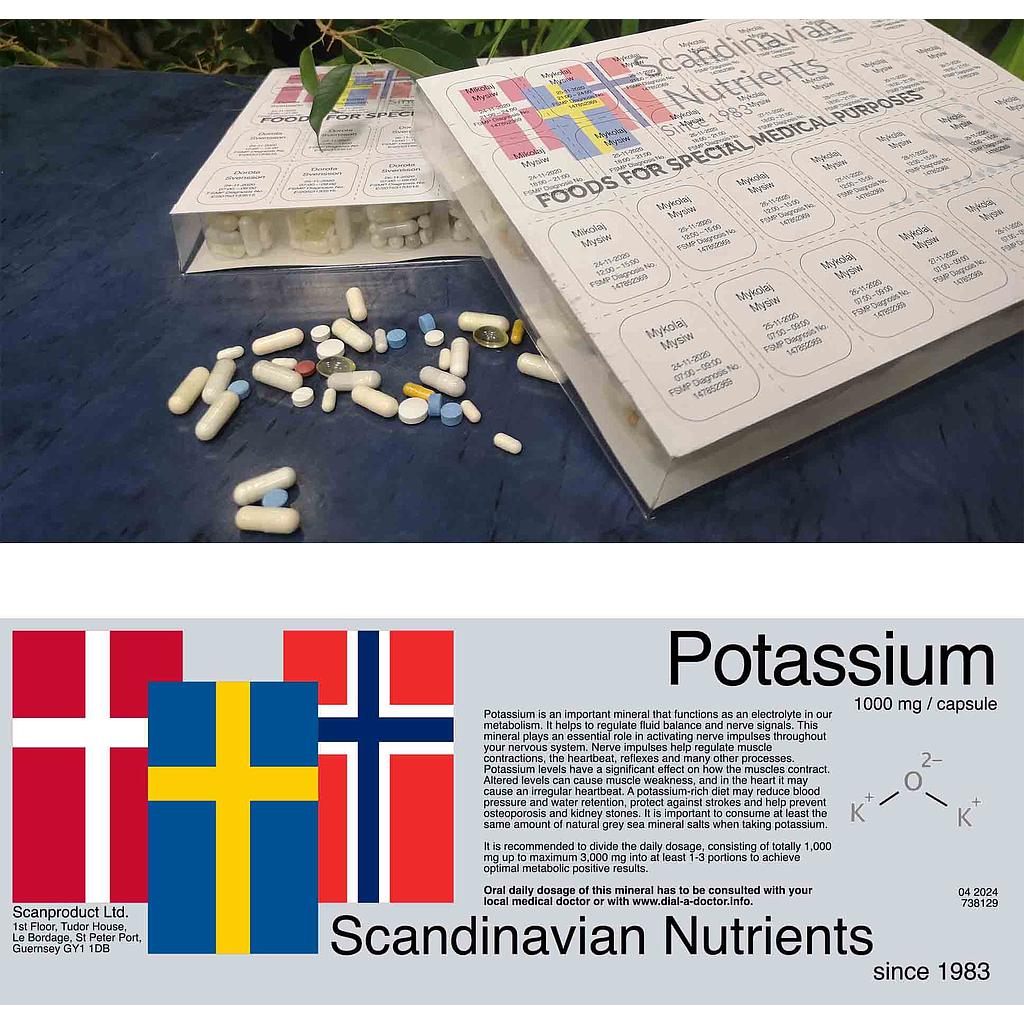 Potassium 1000mg/28 days
---
Potassium is an important mineral that functions as an electrolyte in our metabolism. It helps to regulate fluid balance and nerve signals. This mineral plays an essential role in activating nerve impulses throughout your nervous system. Nerve impulses help regulate muscle contractions, the heartbeat, reflexes and many other processes. Potassium levels have a significant effect on how the muscles contract. Altered levels can cause muscle weakness, and in the heart it may cause an irregular heartbeat. A potassium-rich diet may reduce blood pressure and water retention, protect against strokes and help prevent osteoporosis and kidney stones. It is important to consume at least the same amount of natural grey sea mineral salts when taking potassium.

It is recommended to divide the daily dosage, consisting of totally 1,000 mg up to maximum 3,000 mg into at least 1-3 portions to achieve optimal metabolic positive results.

Oral daily dosage of this mineral has to be provided under medical supervision by your local medical doctor.
---
30-day money-back guarantee