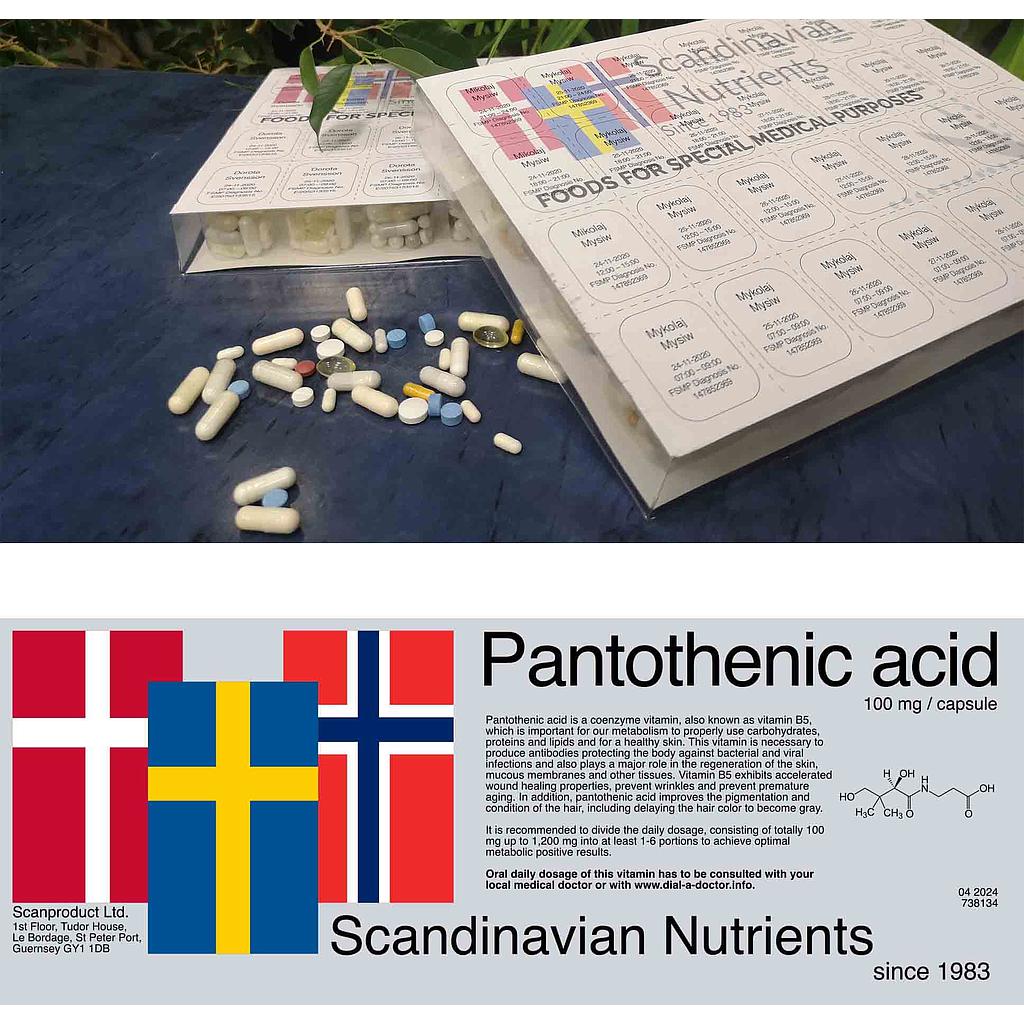 Pantothenic Acid 100mg/28 days
---
Pantothenic acid is a coenzyme vitamin, also known as vitamin B5, which is important for our metabolism to properly use carbohydrates, proteins and lipids and for a healthy skin. This vitamin is necessary to produce antibodies protecting the body against bacterial and viral infections and also plays a major role in the regeneration of the skin, mucous membranes and other tissues. Vitamin B5 exhibits accelerated wound healing properties, prevent wrinkles and prevent premature aging. In addition, pantothenic acid improves the pigmentation and condition of the hair, including delaying the hair color to become gray.

It is recommended to divide the daily dosage, consisting of totally 100 mg up to 1,200 mg into at least 1-6 portions to achieve optimal metabolic positive results.

Oral daily dosage of this vitamin has to be provided under medical supervision by your local medical doctor.
---
30-day money-back guarantee