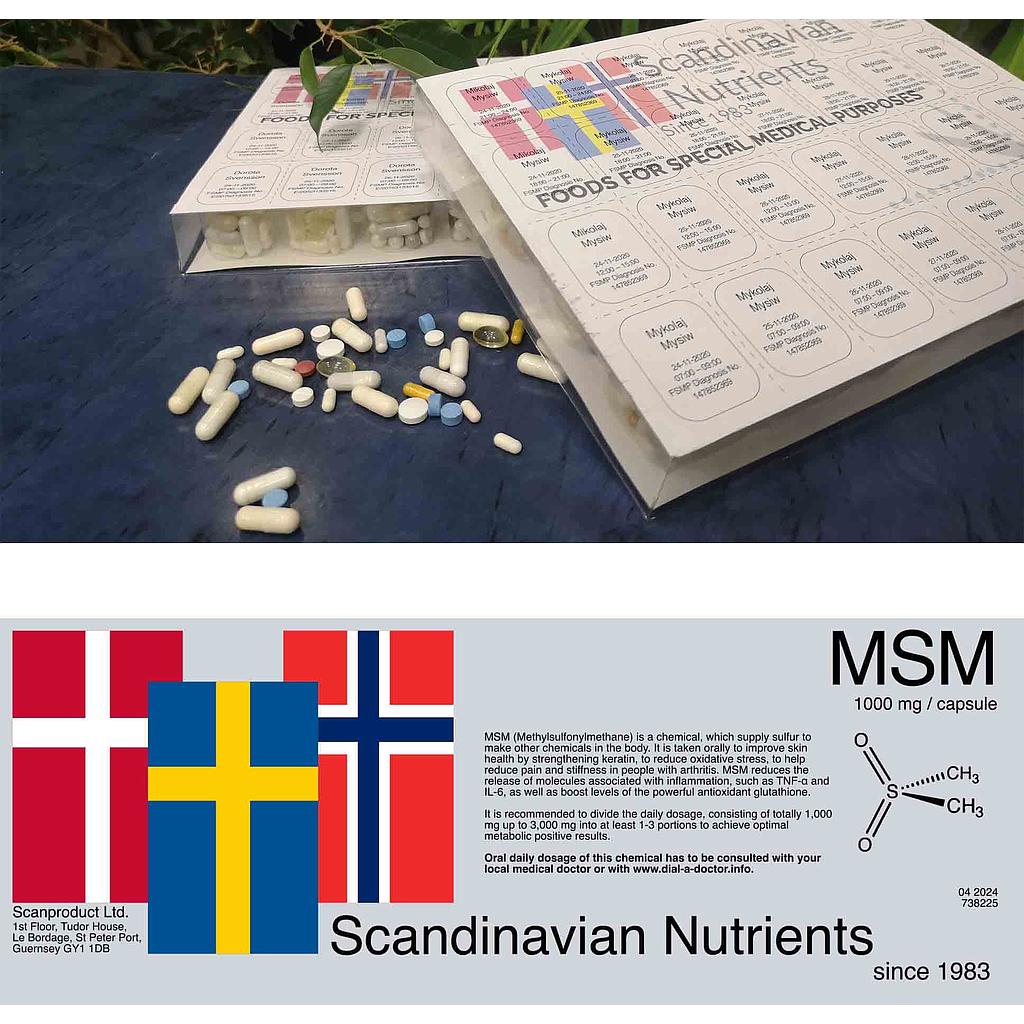 MSM 1000mg/28 days
---
MSM (Methylsulfonylmethane) is a chemical, which supply sulfur to make other chemicals in the body. It is taken orally to improve skin health by strengthening keratin, to reduce oxidative stress, to help reduce pain and stiffness in people with arthritis. MSM reduces the release of molecules associated with inflammation, such as TNF-ɑ and IL-6, as well as boost levels of the powerful antioxidant glutathione.

It is recommended to divide the daily dosage, consisting of totally 1,000 mg up to 3,000 mg into at least 1-3 portions to achieve optimal metabolic positive results.

Oral daily dosage has to be provided under medical supervision by your local medical doctor.
---
30-day money-back guarantee