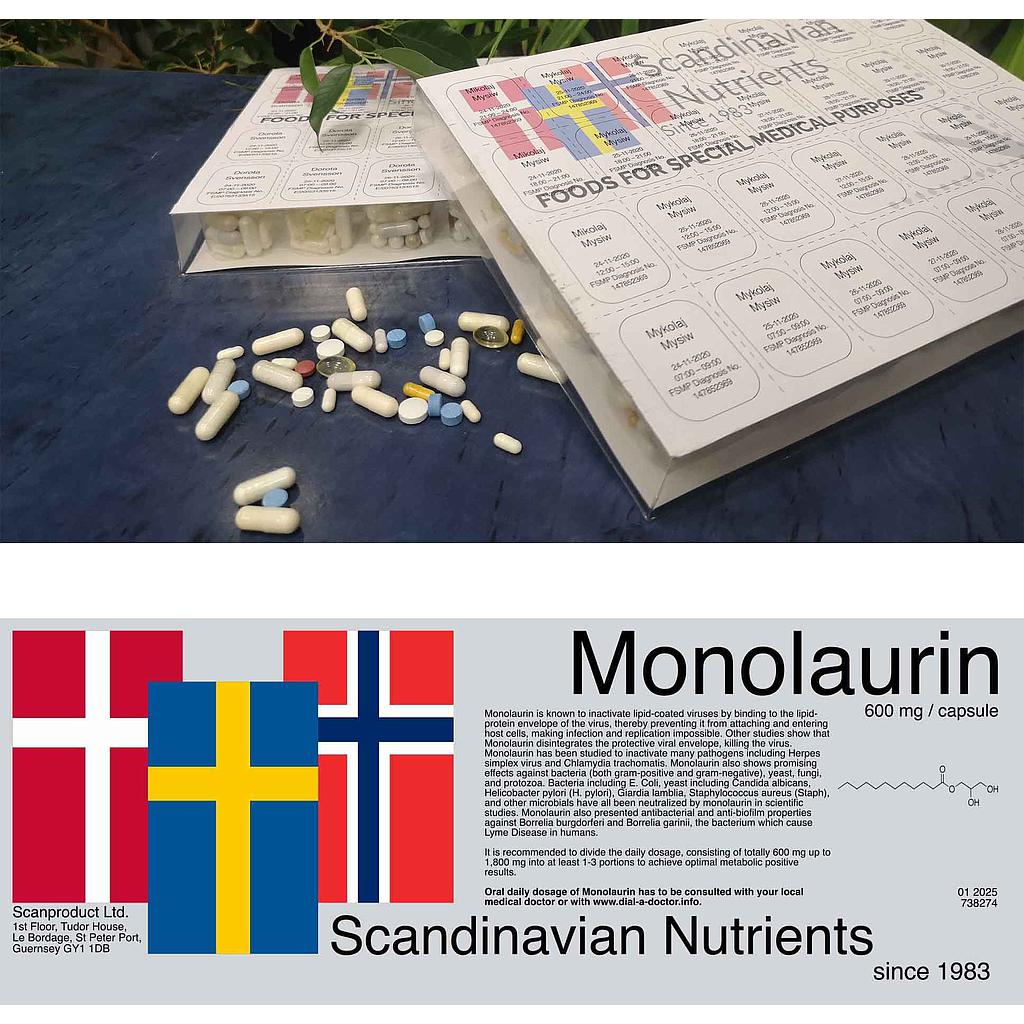 Monolaurin 600mg/28 days
---
Monolaurin is known to inactivate lipid-coated viruses by binding to the lipid-protein envelope of the virus, thereby preventing it from attaching and entering host cells, making infection and replication impossible. Other studies show that Monolaurin disintegrates the protective viral envelope, killing the virus. Monolaurin has been studied to inactivate many pathogens including Herpes simplex virus and Chlamydia trachomatis.

Monolaurin also shows promising effects against bacteria (both gram-positive and gram-negative), yeast, fungi, and protozoa. Bacteria including E. Coli, yeast including Candida albicans, Helicobacter pylori (H. pylori), Giardia lamblia, Staphylococcus aureus (Staph), and other microbials have all been neutralized by monolaurin in scientific studies. Monolaurin also presented antibacterial and anti-biofilm properties against Borrelia burgdorferi and Borrelia garinii, the bacterium which cause Lyme Disease in humans.

It is recommended to divide the daily dosage, consisting of totally 600 mg up to 1,800 mg into at least 1-3 portions to achieve optimal metabolic positive results.

Oral daily dosage of Monolaurin has to be provided under medical supervision by your local medical doctor.
---
30-day money-back guarantee