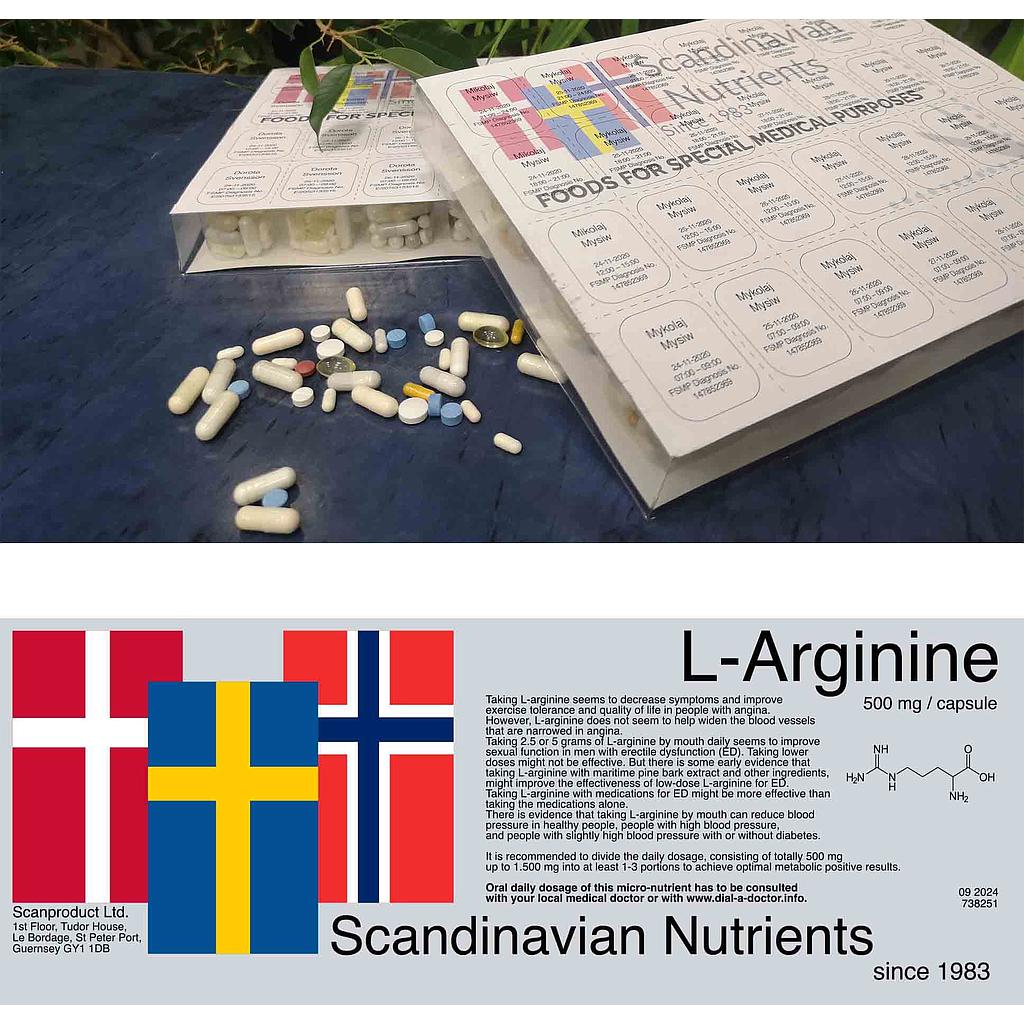 L-Arginine 500mg/28 days
---
Taking L-arginine seems to decrease symptoms and improve exercise tolerance and quality of life in people with angina. However, L-arginine does not seem to help widen the blood vessels
that are narrowed in angina. Taking 2.5 or 5 grams of L-arginine by mouth daily seems to improve sexual function in men with erectile dysfunction (ED). Taking lower doses might not be effective. But there is some early evidence that taking L-arginine with maritime pine bark extract and other ingredients, might improve the effectiveness of low-dose L-arginine for ED. Taking L-arginine with medications for ED might be more effective than taking the medications alone. There is evidence that taking L-arginine by mouth can reduce blood pressure in healthy people, people with high blood pressure, and people with slightly high blood pressure with or without diabetes.

It is recommended to divide the daily dosage, consisting of totally 500 mg up to 1.500 mg into at least 1-3 portions to achieve optimal metabolic positive results.

Oral daily dosage has to be provided under medical supervision by your local medical doctor.
---
30-day money-back guarantee