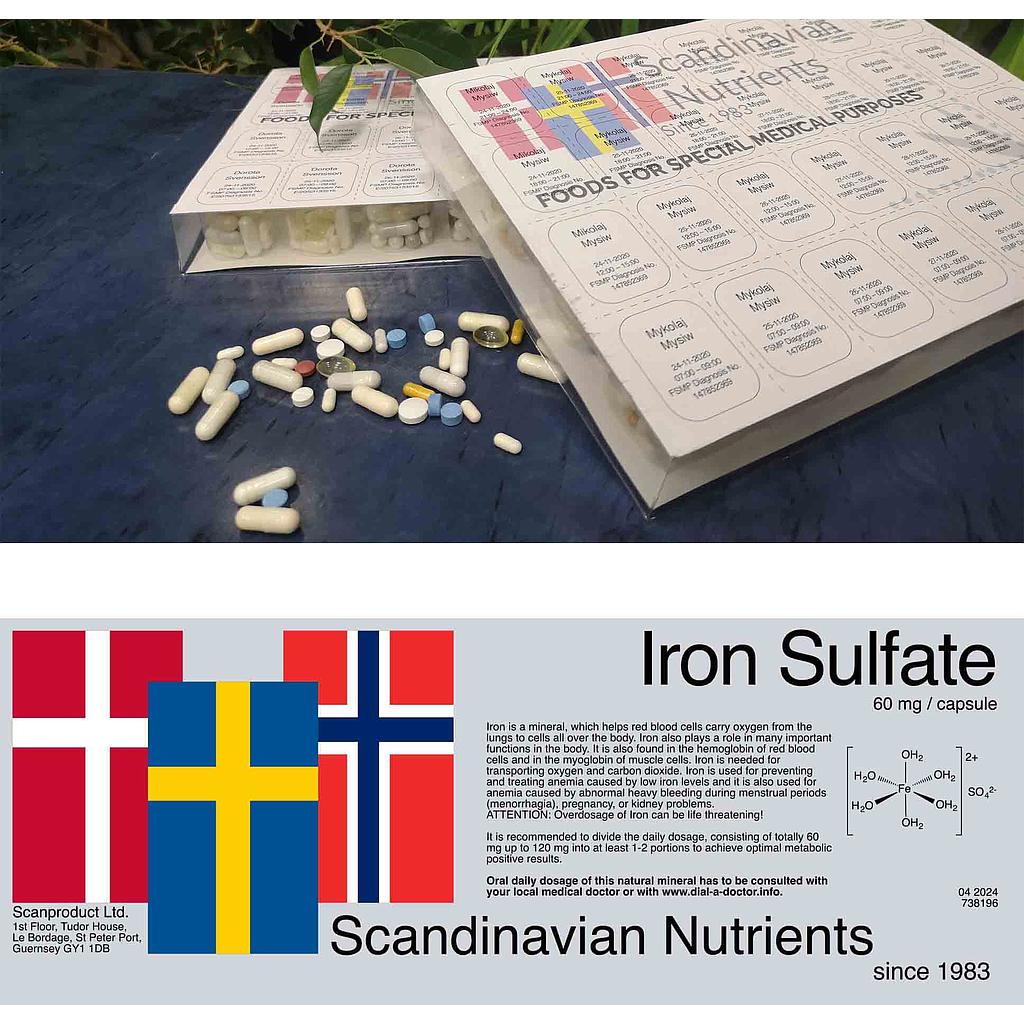 Iron Sulfate 60mg/28 days
---
Iron is a mineral, which helps red blood cells carry oxygen from the lungs to cells all over the body. Iron also plays a role in many important functions in the body. It is also found in the hemoglobin of red blood cells and in the myoglobin of muscle cells. Iron is needed for transporting oxygen and carbon dioxide. Iron is used for preventing and treating anemia caused by low iron levels and it is also used for anemia caused by abnormal heavy bleeding during menstrual periods (menorrhagia), pregnancy, or kidney problems.
ATTENTION: Overdosage of Iron can be life threatening!

It is recommended to divide the daily dosage, consisting of totally 60 mg up to 120 mg into at least 1-2 portions to achieve optimal metabolic positive results.

Oral daily dosage has to be provided under medical supervision by your local medical doctor.
---
30-day money-back guarantee