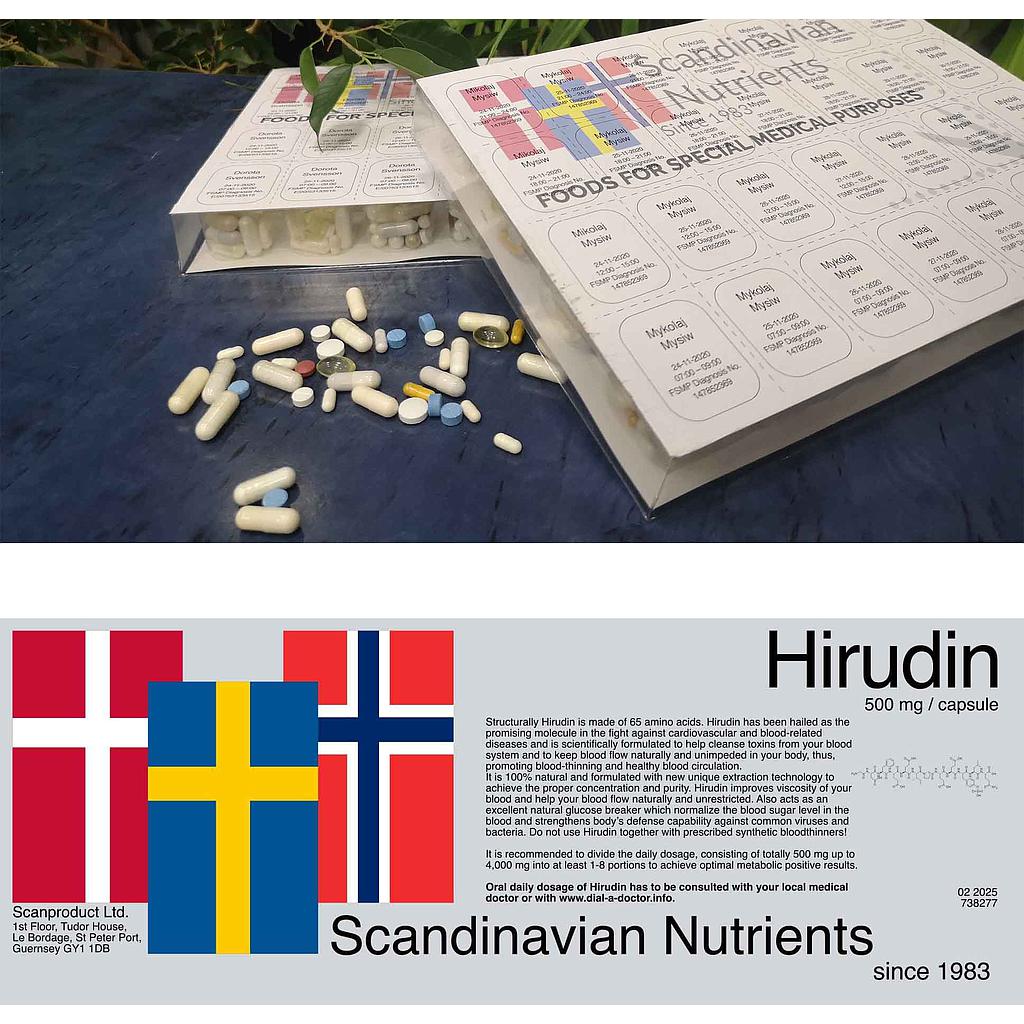 Hirudin 500mg/28 days
---
Structurally Hirudin is made of 65 amino acids. Hirudin has been hailed as the promising molecule in the fight against cardiovascular and blood-related diseases and is scientifically formulated to help cleanse toxins from your blood system and to keep blood flow naturally and unimpeded in your body, thus, promoting blood-thinning and healthy blood circulation. It is 100% natural and formulated with new unique extraction technology to achieve the proper concentration and purity. Hirudin improves viscosity of your blood and help your blood flow naturally and unrestricted. Also acts as an excellent natural glucose breaker which normalize the blood sugar level in the blood and strengthens body's defense capability against common
viruses and bacteria. Do not use Hirudin together with prescribed synthetic bloodthinners!

It is recommended to divide the daily dosage, consisting of totally 500 mg up to 4,000 mg into at least 1-8 portions to achieve optimal metabolic positive results.

Oral daily dosage has to be provided under medical supervision by your local medical doctor.
---
30-day money-back guarantee