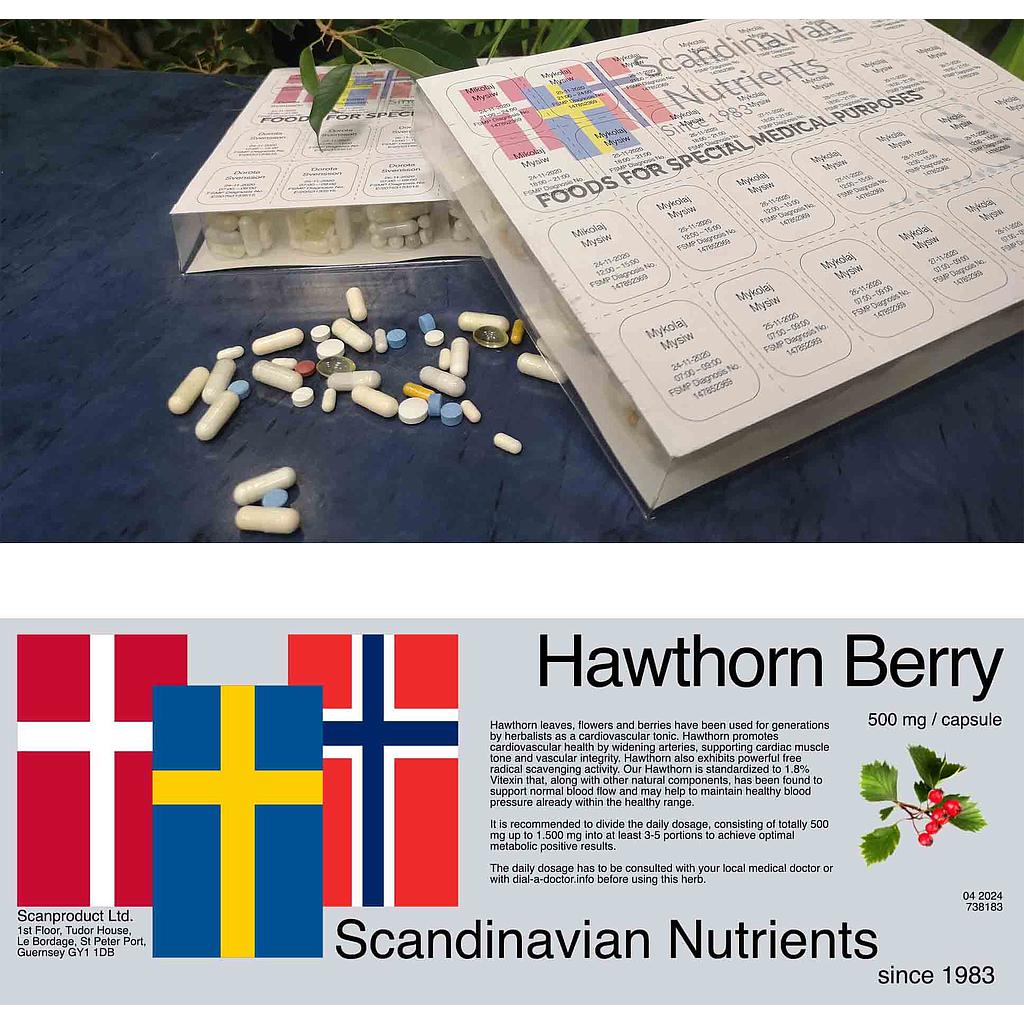 Hawthorn Berry 500mg/28 days
---
Hawthorn leaves, flowers and berries have been used for generations by herbalists as a cardiovascular tonic. Hawthorn promotes cardiovascular health by widening arteries, supporting cardiac muscle tone and vascular integrity. Hawthorn also exhibits powerful free radical scavenging activity. Our Hawthorn is standardized to 1.8% Vitexin that, along with other natural components, has been found to support normal blood flow and may help to maintain healthy blood pressure already within the healthy range.

It is recommended to divide the daily dosage, consisting of totally 500 mg up to 1.500 mg into at least 3-5 portions to achieve optimal metabolic positive results.

Oral daily dosage has to be provided under medical supervision by your local medical doctor.
---
30-day money-back guarantee