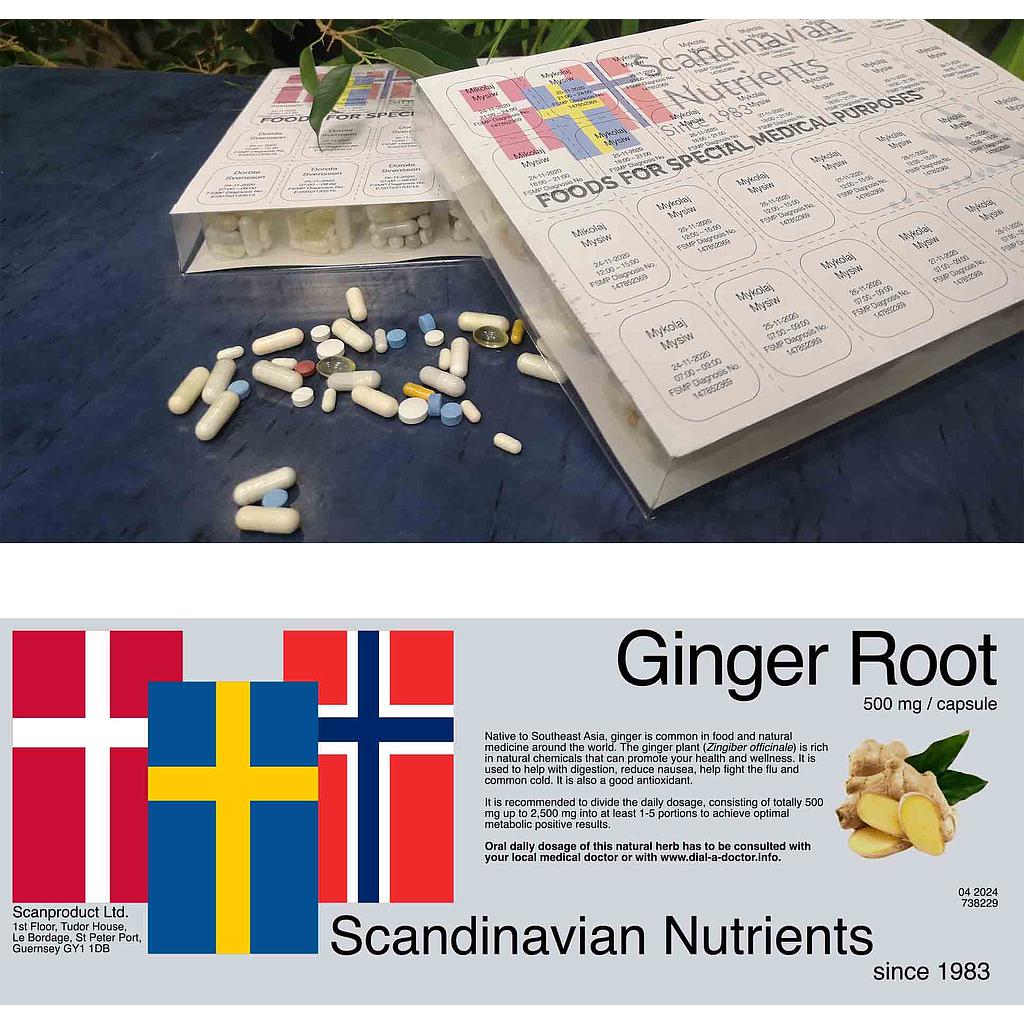 Ginger Root 500mg/28 days
---
Native to Southeast Asia, ginger is common in food and natural medicine around the world. The ginger plant (Zingiber officinale) is rich in natural chemicals that can promote your health and wellness. It is used to help with digestion, reduce nausea, help fight the flu and common cold. It is also a good antioxidant.

It is recommended to divide the daily dosage, consisting of totally 500 mg up to 2,500 mg into at least 1-5 portions to achieve optimal metabolic positive results.

Oral daily dosage has to be provided under medical supervision by your local medical doctor.
---
30-day money-back guarantee