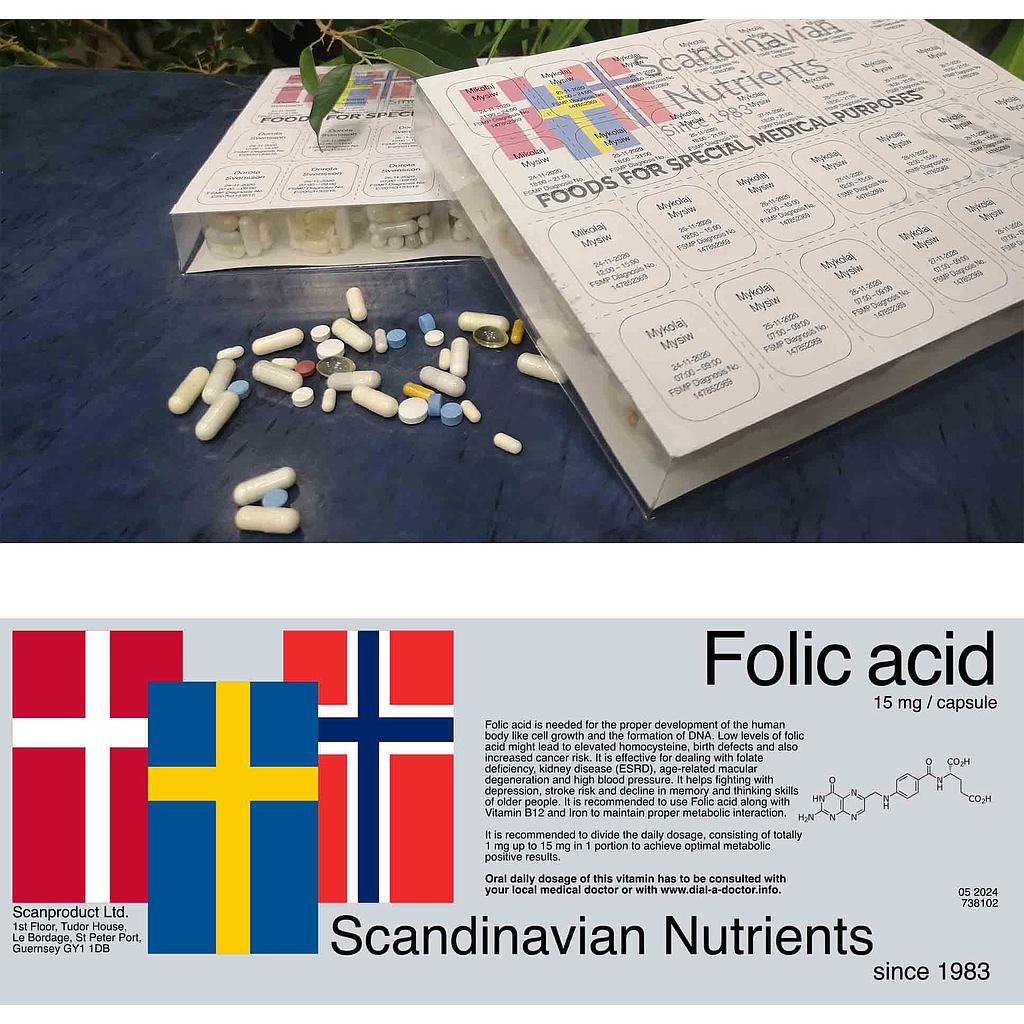 Folic acid 15mg/28 days
---
Folic acid is needed for the proper development of the human body like cell growth and the formation of DNA. Low levels of folic acid might lead to elevated homo cysteine, birth defects and also increased cancer risk. It is effective for dealing with folate deficiency, kidney disease (ESRD), age-related macular degeneration and high blood pressure. It helps fighting with depression, stroke risk and decline in memory and thinking skills of older people. It is recommended to use Folic acid along with Vitamin B12 and Iron to maintain proper metabolic interaction.

It is recommended to divide the daily dosage, consisting of totally 1 mg up to 15 mg in 1 portion to achieve optimal metabolic positive results.

Oral daily dosage has to be provided under medical supervision by your local medical doctor.
---
30-day money-back guarantee