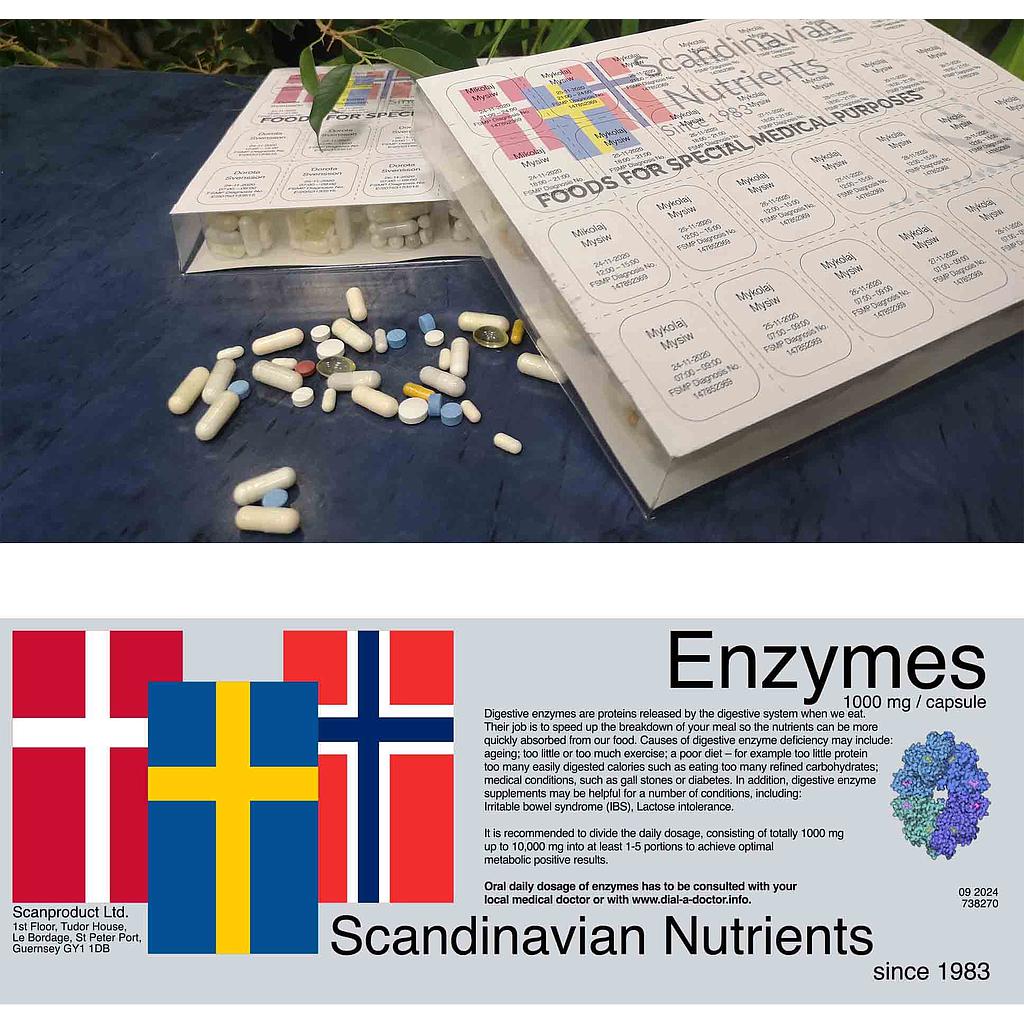 Enzymes 1000mg/28 days
---
Digestive enzymes are proteins released by the digestive system when we eat. Their job is to speed up the breakdown of your meal so the nutrients can be more quickly absorbed from our food. Causes of digestive enzyme deficiency may include: ageing; too little or too much exercise; a poor diet – for example too little protein too many easily digested calories such as eating too many refined carbohydrates; medical conditions, such as gall stones or diabetes. In addition, digestive enzyme supplements may be helpful for a number of conditions, including:
Irritable bowel syndrome (IBS), Lactose intolerance.

It is recommended to divide the daily dosage, consisting of totally 1000 mg up to 10,000 mg into at least 1-5 portions to achieve optimal metabolic positive results.

Oral daily dosage has to be provided under medical supervision by your local medical doctor.
---
30-day money-back guarantee