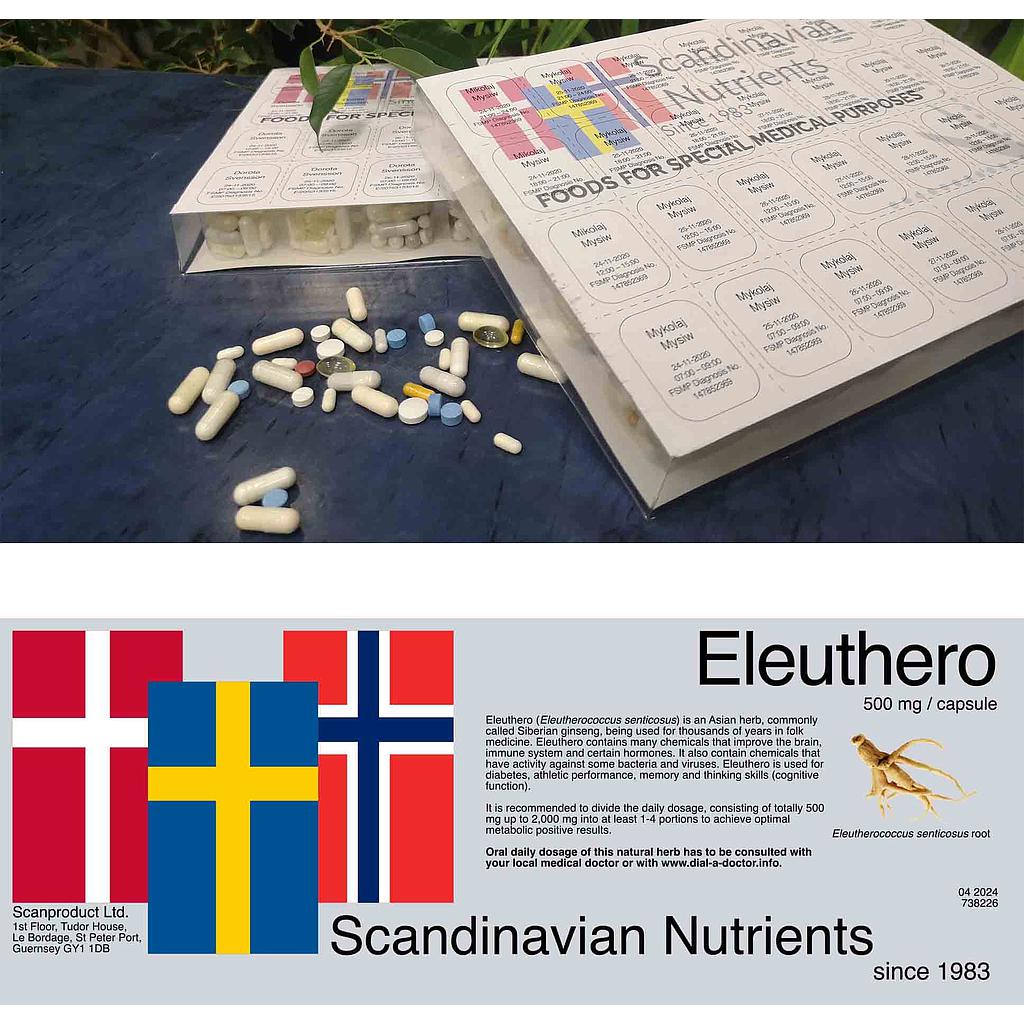 Eleuthero 500mg/28 days
---
Eleuthero (Eleutherococcus senticosus) is an Asian herb, commonly called Siberian ginseng, being used for thousands of years in folk medicine. Eleuthero contains many chemicals that improve the brain, immune system and certain hormones. It also contain chemicals that have activity against some bacteria and viruses. Eleuthero is used for diabetes, athletic performance, memory and thinking skills (cognitive function).

It is recommended to divide the daily dosage, consisting of totally 500 mg up to 2,000 mg into at least 1-4 portions to achieve optimal metabolic positive results.

Oral daily dosage has to be provided under medical supervision by your local medical doctor.
---
30-day money-back guarantee