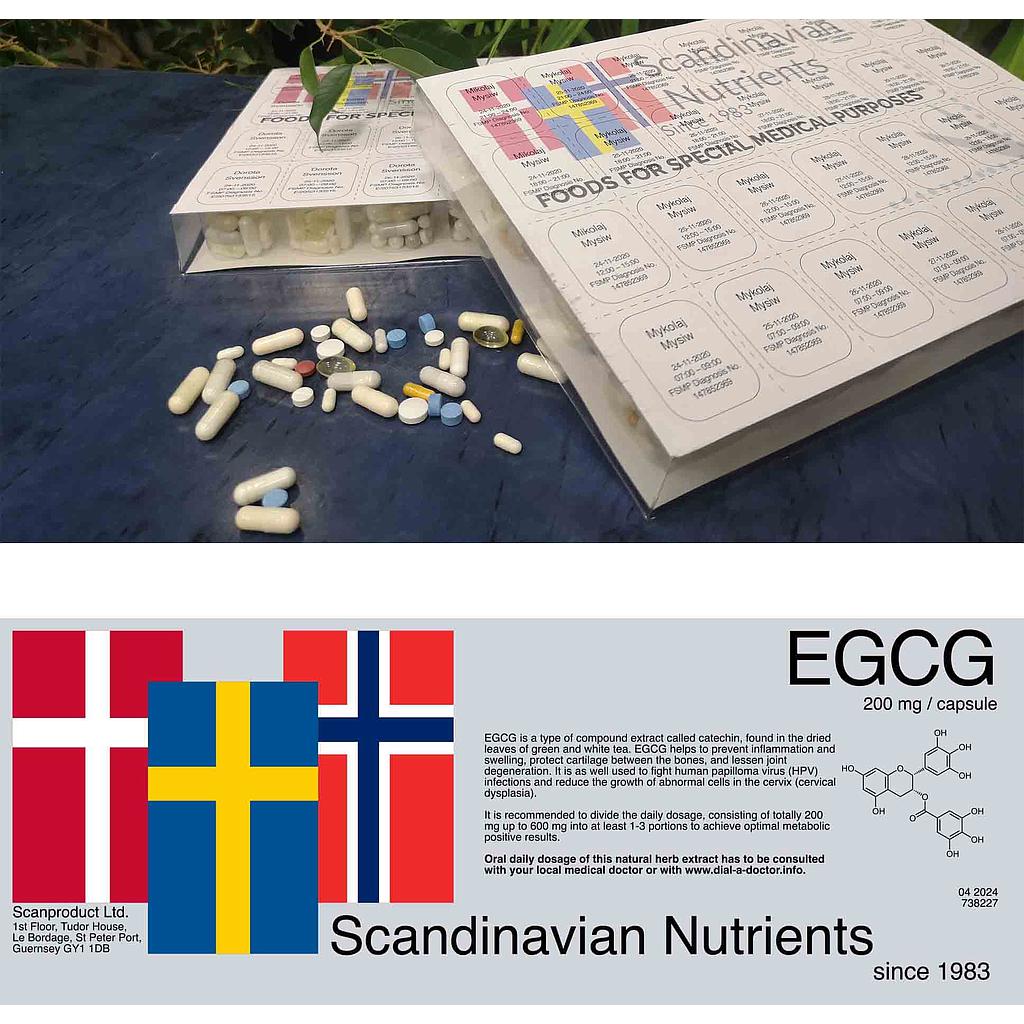 EGCG 200mg/28 days
---
EGCG is a type of compound extract called catechin, found in the dried leaves of green and white tea. EGCG helps to prevent inflammation and swelling, protect cartilage between the bones, and lessen joint degeneration. It is as well used to fight human papilloma virus (HPV) infections and reduce the growth of abnormal cells in the cervix (cervical dysplasia).

It is recommended to divide the daily dosage, consisting of totally 200 mg up to 600 mg into at least 1-3 portions to achieve optimal metabolic positive results.

Oral daily dosage has to be provided under medical supervision by your local medical doctor.
---
30-day money-back guarantee