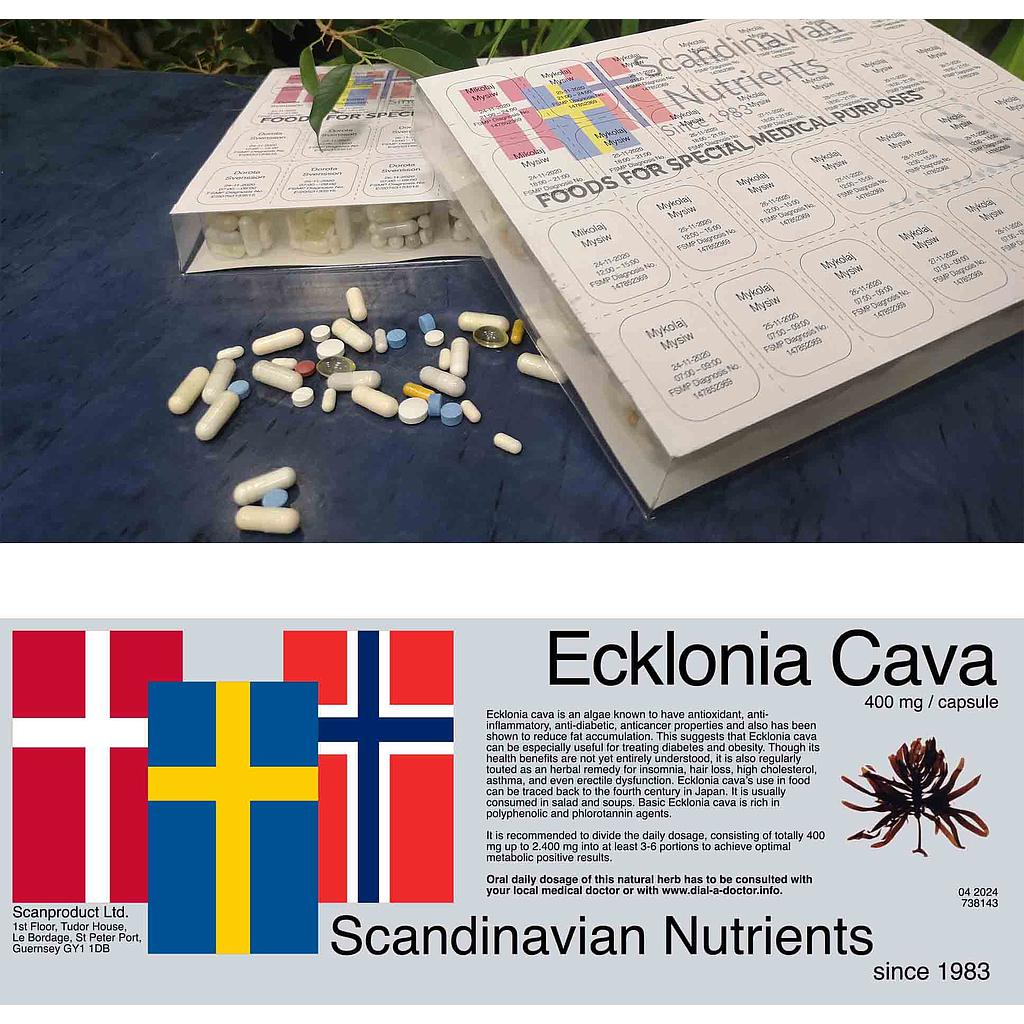 Ecklonia Cava 400mg/28 days
---
Ecklonia cava is an algae known to have antioxidant, anti-inflammatory, anti-diabetic, anticancer properties and also has been shown to reduce fat accumulation. This suggests that Ecklonia cava can be especially useful for treating diabetes and obesity. Though its health benefits are not yet entirely understood, it is also regularly touted as an herbal remedy for insomnia, hair loss, high cholesterol, asthma, and even erectile dysfunction. Ecklonia cava's use in food can be traced back to the fourth century in Japan. It is usually consumed in salad and soups. Basic Ecklonia cava is rich in polyphenolic and phlorotannin agents.

It is recommended to divide the daily dosage, consisting of totally 400 mg up to 2.400 mg into at least 3-6 portions to achieve optimal metabolic positive results.

Oral daily dosage has to be provided under medical supervision by your local medical doctor.
---
30-day money-back guarantee