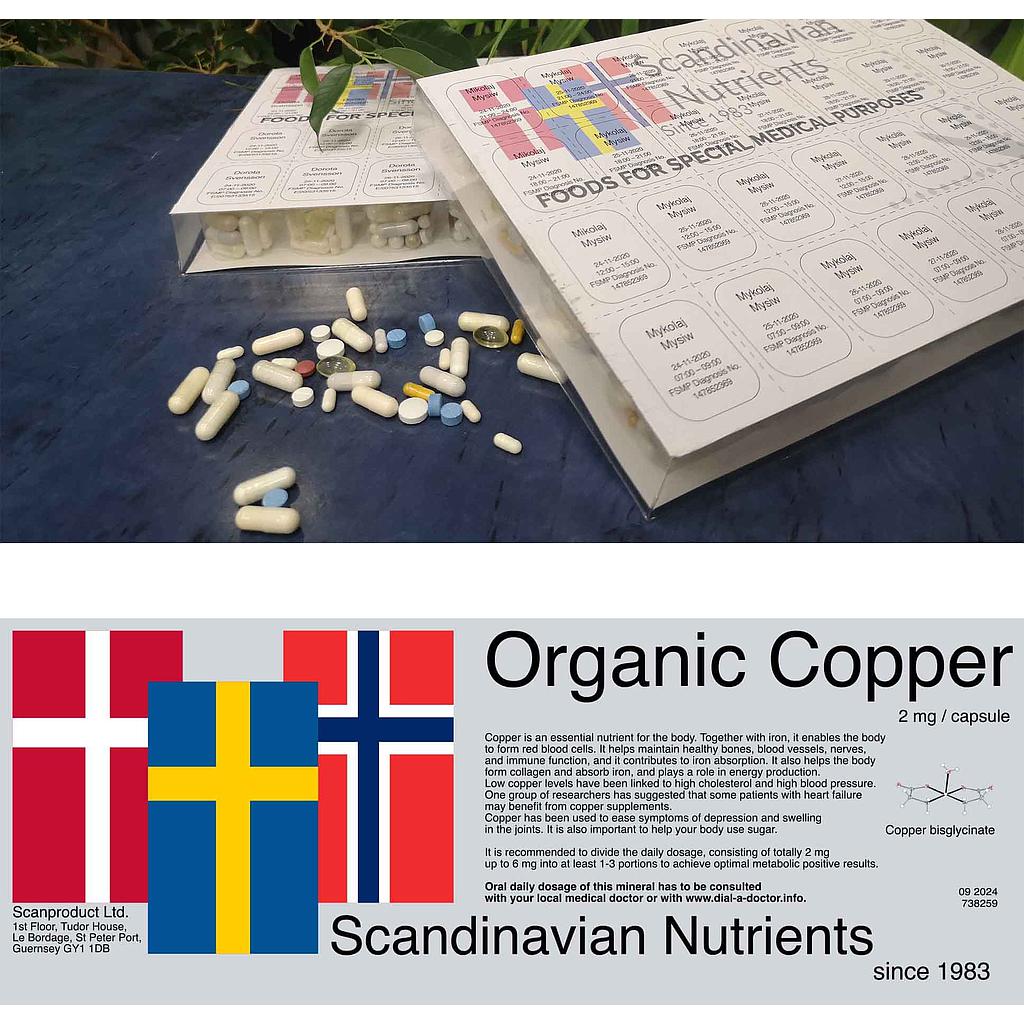 Copper 2mg/28 days
---
Copper is an essential nutrient for the body. Together with iron, it enables the body to form red blood cells. It helps maintain healthy bones, blood vessels, nerves, and immune function, and it contributes to iron absorption. It also helps the body form collagen and absorb iron, and plays a role in energy production. Low copper levels have been linked to high cholesterol and high blood pressure. One group of researchers has suggested that some patients with heart failure may benefit from copper supplements. Copper has been used to ease symptoms of depression and swelling in the joints. It is also important to help your body use sugar.

It is recommended to divide the daily dosage, consisting of totally 2 mg up to 6 mg into at least 1-3 portions to achieve optimal metabolic positive results.

Oral daily dosage has to be provided under medical supervision by your local medical doctor.
---
30-day money-back guarantee