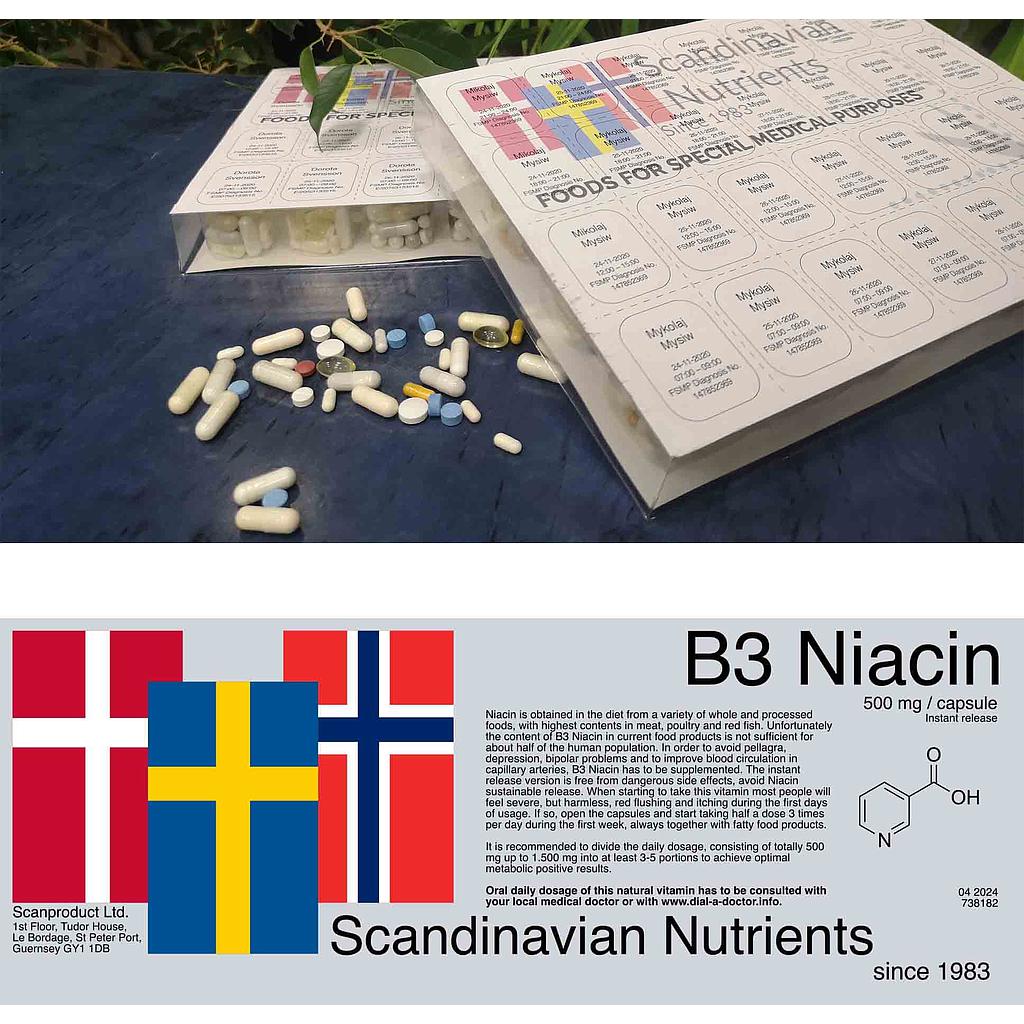 B3 Niacin 500mg/28 days
---
Niacin is obtained in the diet from a variety of whole and processed foods, with highest contents in meat, poultry and red fish. Unfortunately the content of B3 Niacin in current food products is not sufficient for about half of the human population. In order to avoid pellagra, depression, bipolar problems and to improve blood circulation in capillary arteries, B3 Niacin has to be supplemented. The instant release version is free from dangerous side effects, avoid Niacin sustainable release. When starting to take this vitamin most people will feel severe, but harmless, red flushing and itching during the first days of usage. If so, open the capsules and start taking half a dose 3 times per day during the first week, always together with fatty food products.

It is recommended to divide the daily dosage, consisting of totally 500 mg up to 1.500 mg into at least 3-5 portions to achieve optimal metabolic positive results.

Oral daily dosage has to be provided under medical supervision by your local medical doctor.
---
30-day money-back guarantee