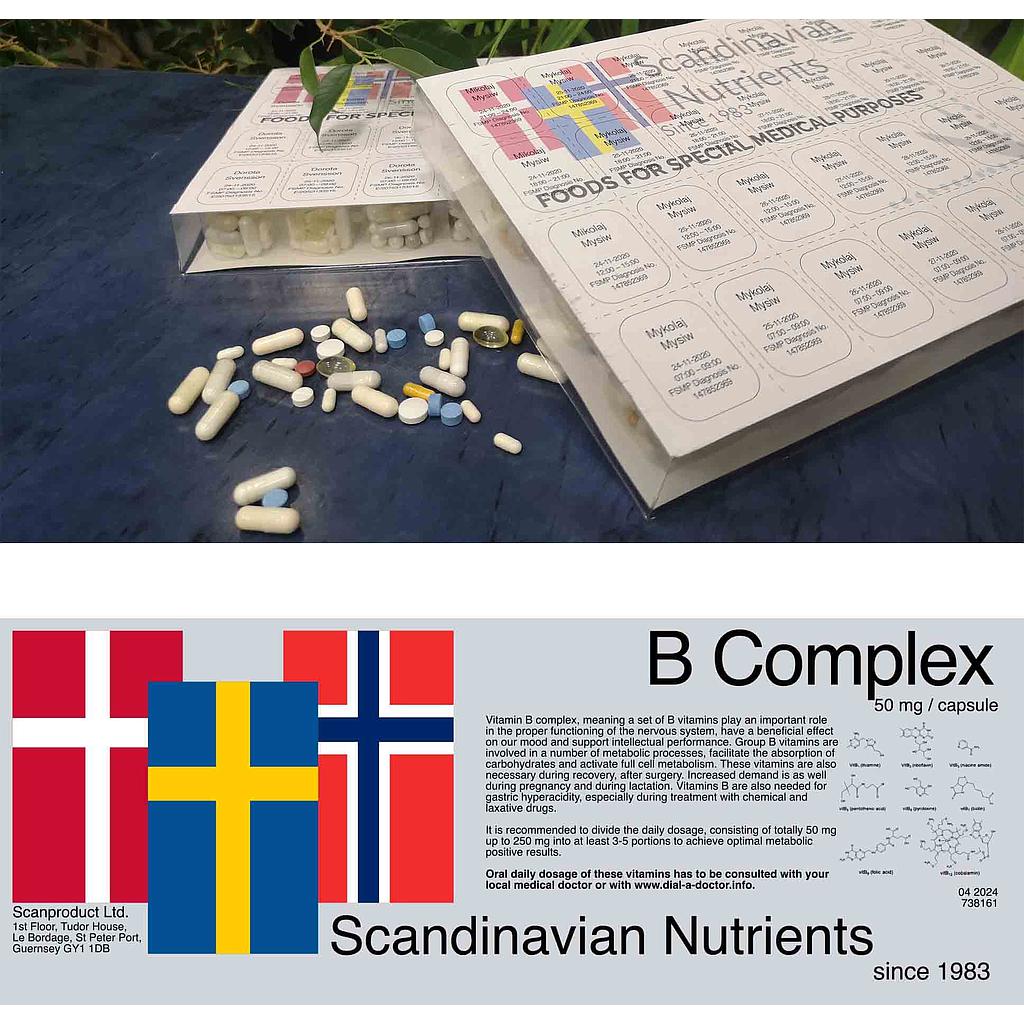 B Complex 50mg/28 days
---
Vitamin B complex, meaning a set of B vitamins play an important role in the proper functioning of the nervous system, have a beneficial effect on our mood and support intellectual performance. Group B vitamins are involved in a number of metabolic processes, facilitate the absorption of carbohydrates and activate full cell metabolism. These vitamins are also necessary during recovery, after surgery. Increased demand is as well during pregnancy and during lactation. Vitamins B are also needed for gastric hyperacidity, especially during treatment with chemical and laxative drugs.

It is recommended to divide the daily dosage, consisting of totally 50 mg up to 250 mg into at least 3-5 portions to achieve optimal metabolic positive results.

Oral daily dosage has to be provided under medical supervision by your local medical doctor.
---
30-day money-back guarantee