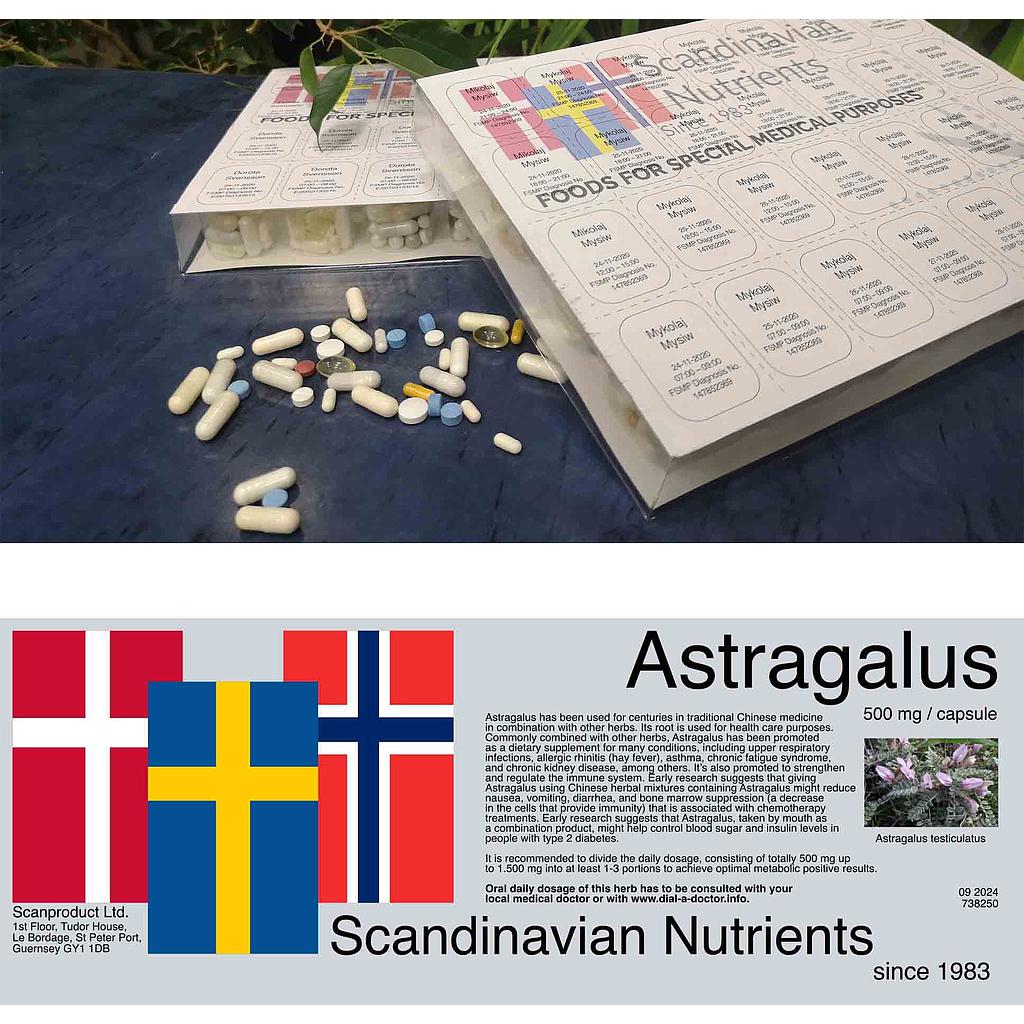 Astragalus 500mg/28 days
---
Astragalus has been used for centuries in traditional Chinese medicine in combination with other herbs. Its root is used for health care purposes. Commonly combined with other herbs, Astragalus has been promoted as a dietary supplement for many conditions, including upper respiratory infections, allergic rhinitis (hay fever), asthma, chronic fatigue syndrome, and chronic kidney disease, among others. It's also promoted to strengthen and regulate the immune system. Early research suggests that giving Astragalus using Chinese herbal mixtures containing Astragalus might reduce nausea, vomiting, diarrhea, and bone marrow suppression (a decrease in the cells that provide immunity) that is associated with chemotherapy treatments. Early research suggests that Astragalus, taken by mouth as a combination product, might help control blood sugar and insulin levels in people with type 2 diabetes.

It is recommended to divide the daily dosage, consisting of totally 500 mg up to 1.500 mg into at least 1-3 portions to achieve optimal metabolic positive results.

Oral daily dosage has to be provided under medical supervision by your local medical doctor.
---
30-day money-back guarantee