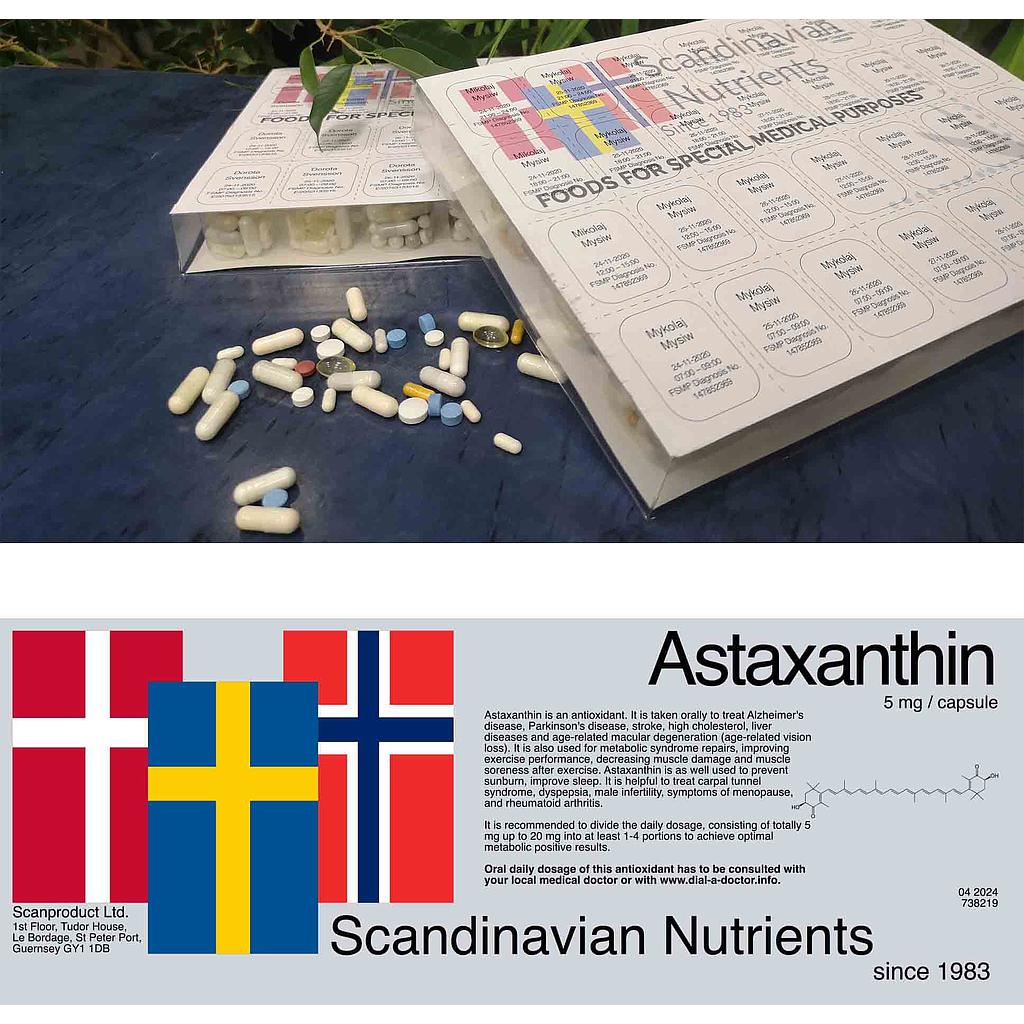 Astaxanthin 5mg/28 days
---
Astaxanthin is an antioxidant. It is taken orally to treat Alzheimer's disease, Parkinson's disease, stroke, high cholesterol, liver diseases and age-related macular degeneration (age-related vision loss). It is also used for metabolic syndrome repairs, improving exercise performance, decreasing muscle damage and muscle soreness after exercise. Astaxanthin is as well used to prevent sunburn, improve sleep. It is helpful to treat carpal tunnel syndrome, dyspepsia, male infertility, symptoms of menopause, and rheumatoid arthritis.

It is recommended to divide the daily dosage, consisting of totally 5 mg up to 20 mg into at least 1-4 portions to achieve optimal metabolic positive results.

Oral daily dosage has to be provided under medical supervision by your local medical doctor.
---
30-day money-back guarantee