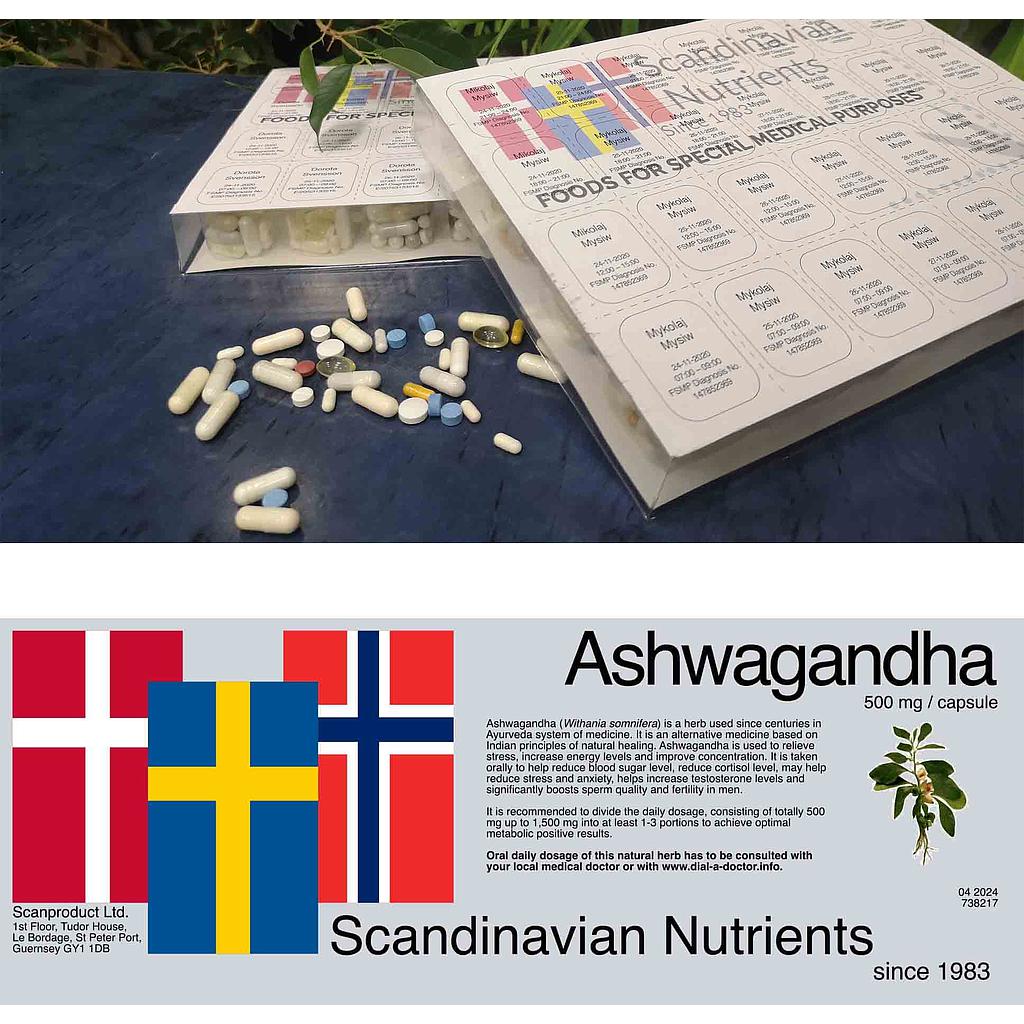 Ashwagandha 500mg/28 days
---
Ashwagandha (Withania somnifera) is a herb used since centuries in Ayurveda system of medicine. It is an alternative medicine based on Indian principles of natural healing. Ashwagandha is used to relieve stress, increase energy levels and improve concentration. It is taken orally to help reduce blood sugar level, reduce cortisol level, may help reduce stress and anxiety, helps increase testosterone levels and significantly boosts sperm quality and fertility in men.

It is recommended to divide the daily dosage, consisting of totally 500 mg up to 1,500 mg into at least 1-3 portions to achieve optimal metabolic positive results.

Oral daily dosage has to be provided under medical supervision by your local medical doctor.
---
30-day money-back guarantee