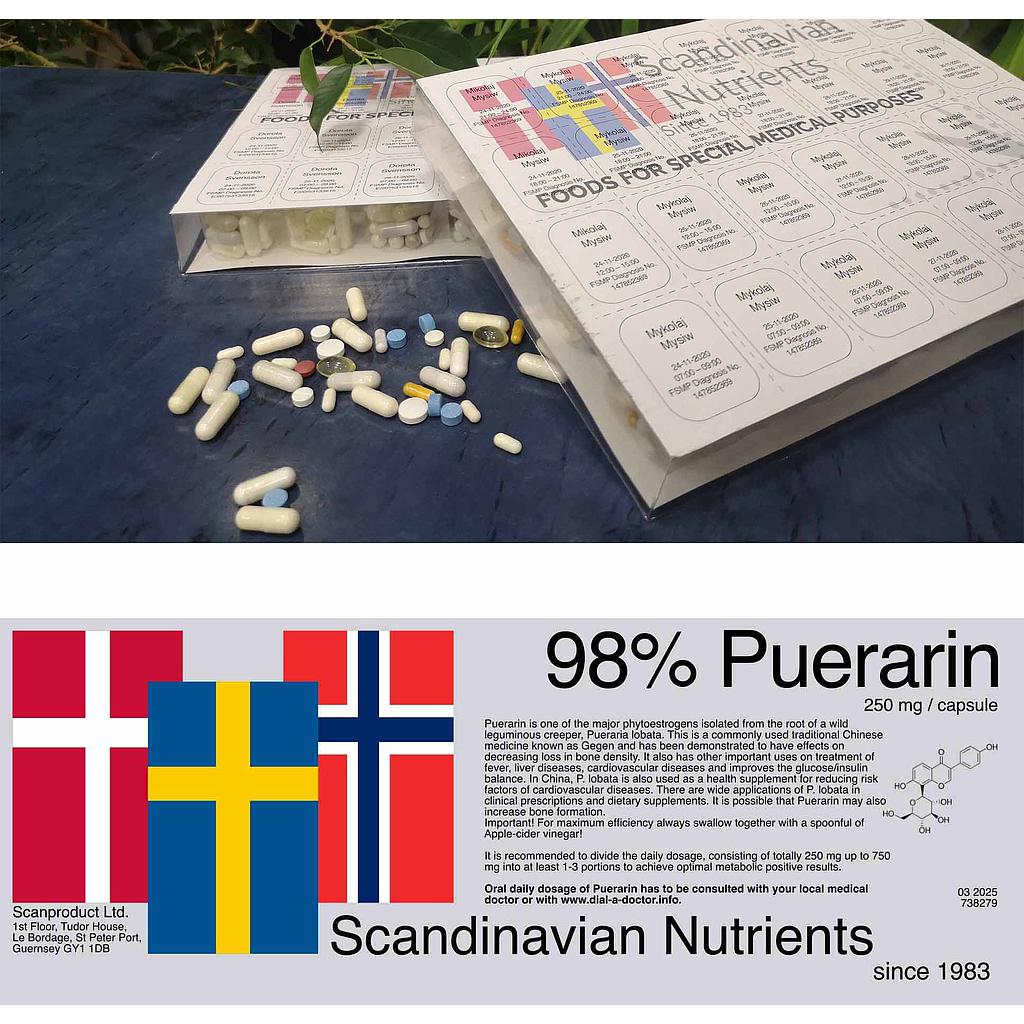 98% Puerarin 250mg/28 days
---
Puerarin is one of the major phytoestrogens isolated from the root of a wild leguminous creeper, Pueraria lobata. This is a commonly used traditional Chinese medicine known as Gegen and has been demonstrated to have effects on decreasing loss in bone density. It also has other important uses on treatment of fever, liver diseases, cardiovascular diseases and improves the glucose/insulin balance. In China, P. lobata is also used as a health supplement for reducing risk factors of cardiovascular diseases. There are wide applications of P. lobata in clinical prescriptions and dietary supplements. It is possible that Puerarin may also increase bone formation.
Important! For maximum efficiency always swallow together with a spoonful of Apple-cider vinegar!

It is recommended to divide the daily dosage, consisting of totally 250 mg up to 750 mg into at least 1-3 portions to achieve optimal metabolic positive results.

Oral daily dosage has to be provided under medical supervision by your local medical doctor.
---
30-day money-back guarantee